The rate of advancement in the beverage industry is just phenomenal especially when we consider technological advancements. Globally, this is due to increasing population and the need to achieve efficiency in manufacturing. Certain equipments have become vital in this industry such as high-speed picking and packing machines, palletizing equipment, automatic inspection systems, filling equipments, capping machines, conveyors, shrink sleeving machines and movers.
Advantages of Packing Equipments
The machines help the manufacturer to lower operating costs, reduce dependence on human labor, economical utilization of material, maintenance of high and consistent quality, higher efficiency and productivity, flexibility in manufacturing and better implementation of health and safety procedures.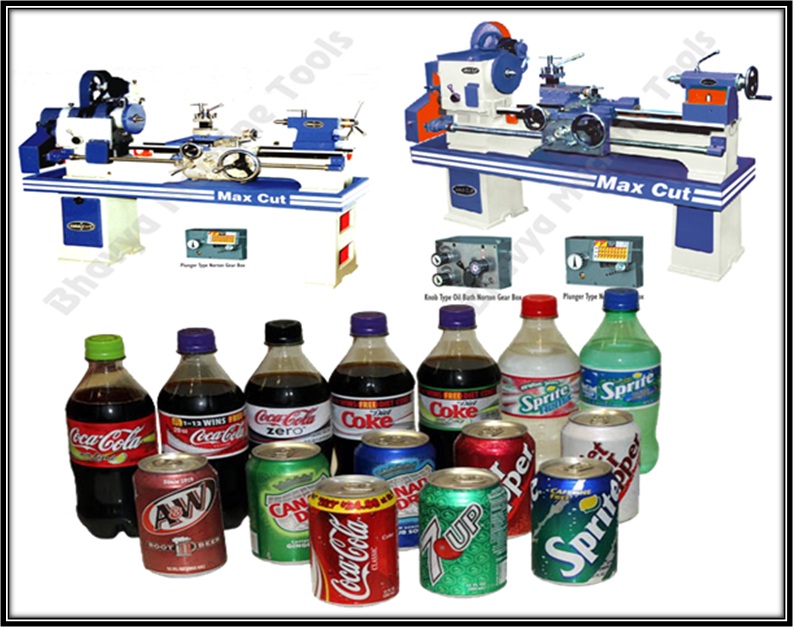 Importance of workshops in Manufacturing
A processing factory or plant with such machines is bound to experience down times due to servicing, breakages and machinery failures. A workshop is therefore crucial in such a setting to avoid extreme down times when unexpected failure occurs. One of the most important equipment that such as workshop must have is a lathe. This is because the equipment can handle numerous activities related to the installed equipments. These activities include;
Motor shafts machining
Damaged shafts are very common in motors and pumping equipments used in industry. Bearings attached to shafts are made of harder material than the shafts therefore, during continued use; the shaft may wear off leading to wobbling motion, which could be disastrous. The sunken areas are filled up with material and the machine is used to reduce the shaft back to the required dimensions.
Repairs for punching machine die forms
The punching mechanism is commonly used in erection of packaging boxes, and some containers. Regular wear and tear is therefore common on the punching die and hence constant recalibration may be required. In this case, accuracy is of utmost importance and this is possible with the lathe in the workshop.
Conveyor Belt Roller knurling Process
This is the process of creating tiny grooves on conveyor rollers to maximize friction and enhance the grip between the roller and the conveyor. The knurling tool is held firmly against the roller shaft on the lathe and it imprints the grooves. With the gradual usage, the grooves wear off and repair is required.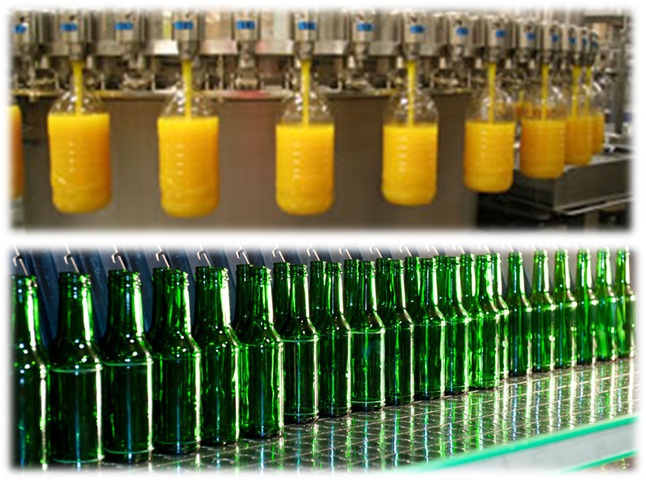 Liquid filling Machinery components servicing
Various filling equipments are used in bottling. They include overflow filling, gravity systems, pump filling, piston type systems and many others. Maintenance of this equipment requires very high accuracy in machining, surface smoothening, and repairs. This is achieved using sensitive machine tools, which can work to very small measurements and ensure accuracy.
Bottle Washing Machinery and Maintenance
These are critical equipments in the beverage industry. This is because some plants use reusable bottles, which are always re circulated. Cleaning machines are automated and may process in stages such as pre washing, detergent cleaning stage, sanitizing and final rinse. The washers are exposed to dirt and suspended particles, which can damage the pipes and ducts and therefore regular servicing is done using the lathe for greater productivity.
The important of fully equipped maintenance workshops in industry cannot be underestimated. Soft drinks making machine are exposed to certain cyclic problems such as wearing off shafts and rollers and conducting ducts. The lathe machine is useful equipment in repairs of these faults and efficiency and productivity is maintained.