Press Brake, Slotting Machine – It used for Bending and Cutting Metals
Cutting and bending are the two primary functions performed on metals for casting the desired shape or dimensions. Therefore when it comes to metal working, the two most popular categories used in workshops are metal cutting and metal bending machines. Much of the metal processing tasks in workshops are usually carried using these equipment.
Press Brake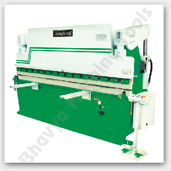 The popular form of metal bending machines used in workshop is a press brake. A press brake is a popular workshop tool installed with punches and dies to form bends on the metals. Combining a series of repetitive bending operations metals can be bent to desired shape. A press brake is usually classified on basis of factors like force and working length. There are four popular forms of press brakes widely employed in workshops and industries called mechanical, pneumatic, hydraulic, and servo-electric brakes. A functioning of a mechanical variant of this metal bending unit is dependent on flywheel, the pneumatic model utilizes the air pressure, the hydraulic press brake from http://www.bhavyamachinetools.com/pressbrake/hydraulic.html functions by means of a pair of hydraulic cylinders where as a servo-electric brake works on servo-motor to drive a ball screw or belt drive to exert tonnage on the ram for bending metals to desired shape or dimensions as required. The shape casted using a brake is dependent on the type of die used in the device. Various kinds of dies can be installed in press brakes like v-dies, U-bend dies, goose neck dies, acute angle dies, offset dies, hemming dies seaming dies and much more to achieve desired shape from a metal work piece. With an appropriate die installed in your unit, you can cast almost any shape out of a metal work piece with varied repetitive operations.
Slotting Machine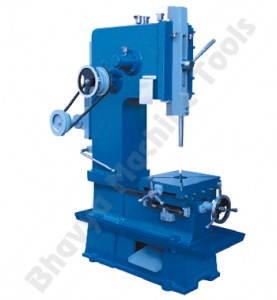 A slotting machine, as the name indicates is the tool used in workshop for cutting or shaping of metals. Whether it is to make slots on heads of screws, bolts, automobile components and other parts, all can be performed using this device. A modern metal slotting available today in the market comes with easy to use and convenient handling features which can be easily handled by even beginners for performing cutting, slotting and shaping operations on metal parts. A slotting instruments comes in various specifications and configurations. Therefore depending on the type of industry whether automotive, furniture, electrical, construction or heavy industries where the equipment is to be used proper machinery selection is important if you want to get the best performance from your slotting machine for metal work.
We are a leading equipment supplier in India offering various kinds of machine  for use in industries and workshops. The supplier offers both standard as well as heavy duty slotting to meet the metal cutting and shaping applications in various industries either small scale or large scale. The mechanical and hydraulic press brakes offered by the supplier are international standard designed for long lasting, vibration and noise free and easy effortless operation.