Punjab has emerged as India's one of the most industrially advanced states. The demand for specialized industrial machine tools has risen significantly over the years in Punjab state, thanks to rapid industrialization and the rise of small and medium-sized businesses. These businesses require many machine tools to meet diverse needs such as cutting, sharpening, polishing, grinding, and finishing hard materials for various industries. Machine tools play a crucial role in the manufacturing industry as they help you save time and ensure that you deliver the highest-quality solutions. Let us take a look at the varied machine tools used in the Industrial sectors of Punjab so that you get a glimpse at the most in-demand machine tools used in the industry.
Top 15 Machine Tools that Meet the Rising demand of the Industrial Sectors of Punjab!
● All Geared Lathe Machines in Punjab for Precision
This sturdy equipment helps you to shape even the hardest metals. All Geared Lathe Machines in Punjab can handle high-duty applications for metal forming in bulk in various industries. You can precisely cut the material and give it the desired shape for the best results. With a high-speed spindle, this robust equipment is most suitable for industries that involve bulk production such as mining, paper industry, automotive industry, and many others.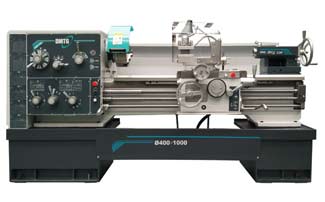 ● Milling Machine in Punjab for High-Speed Operations
A milling machine in Punjab helps you to cut and shape solid materials at the highest speed. This machine works differently than a lathe machine as the former has multiple-point cutting tools, whereas the latter only uses a single-point cutting tool. A milling machine in Punjab is most suitable for operations where speed is the priority.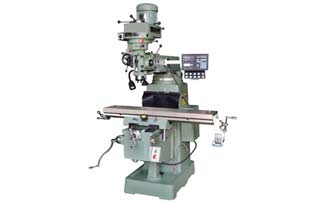 ● Radial Drilling Machine in Punjab for Better Drilling
A radial drilling machine in Punjab has found its application in crucial metalwork for drilling purposes. In comparison to a traditional drilling machine, a radial drilling machine in Punjab provides greater accuracy and can help to drill holes of different sizes.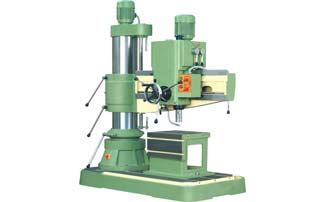 ● Cutting Edge Bandsaw Machine in Punjab
Bandsaw machines in Punjab can accommodate diverse materials and shape them in the desired manner. With a bandsaw machine in Punjab, you can cut the material into straight, curved, or any irregular shape. With smooth functioning, you can use the versatile tool across industries such as metalworking, lumbering, and woodworking.
● Hacksaw Machine in Punjab for Sharpness
With sharp teeth and cutting-edge technology, a hacksaw machine in Punjab is most suitable for cutting hard plastic, wood, and metals. An automatic hacksaw machine in Punjab will help you move up your production process and carry out operations in a hassle-free manner.
● Slotting Machine in Punjab for Production in Slots
Manufacturers in Punjab need efficient machines for handling large and awkward pieces. This is where slotting machines can help. A slotting machine in Punjab can help in cutting grooves, keyways, and slots of various shapes for a well-defined surface. Since they are economical and can handle bulk production, they have found usage in paper mills, steel mills, tool rooms, textile factories, and others.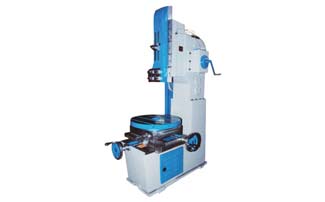 ● Hydraulic Press in Punjab for Versatility.
A hydraulic press in Punjab comes equipped with hydraulic cylinders for assembling parts, compressing materials, and manufacturing various automotive parts. The versatility of this machine plays a major role in the manufacturing industry of Punjab state. Right from automobile, medical to metal forming, you can use a hydraulic press in Punjab to make even the most complex parts.
● Power Press in Punjab for Perfect Molding & Formation
Complicated metal pieces require adequate pressure to ensure that they turn into well-defined pieces. With a power press in Punjab, you can simplify metal bending tasks for greater work proficiency. For heavy industrial applications such as factories and engineering plants, this equipment helps in proper assembling, drawing, and straightening. The compact size of the c type power press in Punjab makes it an ideal choice for long-term use.
● Fibre Laser Marking & Cutting Machine in Punjab
Fibre laser marking machine in Punjab is one of the most well-acknowledged systems in Punjab because of its high-speed marking application in the pharmaceutical, beverages, and other industries. A fibre laser marking machine in Punjab is suitable for excellent product traceability and identification. You can also use the machine for engraving and marking on diverse materials with ease and precision.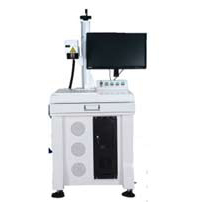 A fibre laser cutting machine in Punjab, on the other hand, caters to the pharmaceutical, electronics, and textile industry of Punjab for cutting smaller and complicated parts. Its extreme accuracy, clean cuts, and ability to cut through tough as well as delicate materials make it suitable for custom operations.
● Shearing Machine in Punjab for High-Output Operations
With a shearing machine in Punjab, you can cut soft metals such as aluminum, brass, bronze, and others into straight-line cuts for a faster and efficient production process. A shearing machine in Punjab uses a greater force to cut through the material without forming chips or burning the metal. The machine can help you cut thousands of pieces per hour to ensure that you can meet all demands on-time.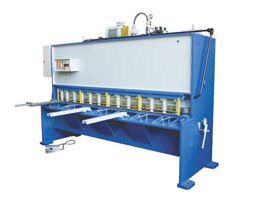 ● Air Compressors in Punjab for Varied Industrial Uses
Besides manufacturing, Punjab is one of the most agriculturally rich states in India. An air compressor in Punjab caters to various industrial needs such the agriculture, manufacturing, construction, food, and many others. Right from heating, ventilation, and cooling, air compressors in Punjab can help in a variety of operations to suit your business needs. If you are looking for a reliable air compressor, it is best to choose the one that caters to your specific industry.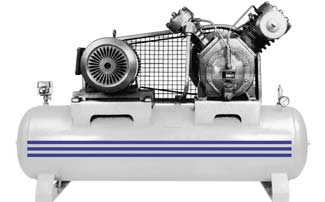 ● CNC Machining Centre in Punjab for Advanced Operations
A CNC machining centre in Punjab can perform drilling, shaping, and lathe operations. This advanced machinery can help manufacturers in Punjab perform multiple actions with a single machine to produce a finished product. CNC machining centre in Punjab is available in many types to suit your business needs. The machining centre allows manufacturers in Punjab to automate various processes for enhancing productivity and eliminating waste. Now, process your orders faster and make deliveries on-time.
● Latest Technology V Belt Drive Lathe Machine in Punjab
A lathe machine helps manufacturers give shape to hard materials. Similarly, a V-belt drive lathe machine in Punjab is designed to shape hard materials albeit in a faster and more efficient manner. This latest technology equipment has more power transmission capacity than a flat belt and the setup encourages heavy-duty operations even at high-speed. A v-belt drive heavy duty lathe machine in Punjab helps to meet the specific requirements of the industry and creates objects that have symmetry.
● Dynamic Drilling & Tapping Machine in Punjab
Drilling and tapping machine in Punjab helps manufacturers to fasten two pieces of metal together and also helps in drilling a hole. This dynamic equipment combines drilling and tapping for mass production and has found widespread usage in the automobile and aerospace industries. Since this machine is available in various sizes, you can choose the one that best suits your needs.
● Plate Rolling Machine in Punjab
The plate rolling machine in Punjab is an essential production element that helps to bend large metal sheets into a cylindrical arc or in the desired shape. With fast processing speed, this machine can help you cut and roll the metal plate without any warping. Ensure that all your metal sheets are in the shape you desire with a plate rolling machine in Punjab.