The lathe machine is one of the most utilized tool in the world. They have developed overtime from simple to more sophisticated Computer Numerical Control (CNC), turret, capstan, all geared among others.  They are widely used in mechanical workshops, automotive industry and in maintenance workshops.
Machining Operations on Pipes and Shafts Done Using Lathe Machines
Convectional devices perform various operations on shafts and pipes. One main function is turning which entails the precision reduction of diameter of shafts and pipes. Facing entails the reduction of shaft length. It also performs threading on pipes and shafts. By adjusting the settings, one can cut imperial threads (UNF, UNC, BSW and BSF) of different pitches, ISO threads, ACME threads, internal and external threads and many other types.
Other functions done using the lathe machine include; drilling, boring (enlarging an existing hole on a shaft), taper tuning, form turning (producing a specific shape on a shaft), cutoff (cutting a shaft into different parts) and knurling (making impressions on a shaft).
They used to manufacture many cylindrical components such as bolts, nuts, bush bearings, shafts, pipes and many other mechanical components.
Achieving Precision and Accuracy of Mechanical Operations Using Geared Lathe Machines
These are very accurate as the transmissions from the motor to other controls are done through gearing systems. This achieves high precision and enables to cut heavy duty shafts.
Features of CNC Lathe Machines and How They Enhance Machining Operations
These are computerized and most functions of the operator are computer controlled. The operator programs the lathe to perform a set of functions based on the input parameters.
The operator enters the initial work piece size, depth of each cut, operations to be done (turning , threading, facing etc) and the final work piece size. It will automatically cut the shaft to the required parameters. It incorporates automatic feed control, tool changing systems and automatic spindle speed adjustments.
Technological Advancement in Lathe Machines and How They Enhance Shaft and Pipe Machining Operations
These are sturdy in their construction and are able to handle heavy loads and operate with less noise. They have high precision as compared to other lathe. CNC are automatically controlled and also achieve high precision.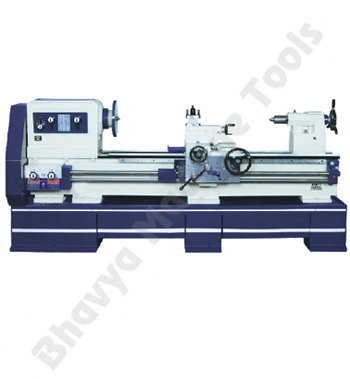 The turret, capstan and CNC lathe machine are manufactured to handle high production volumes and have specialized features that allow easy work mounting, centering and precision machining.
Current it have many advanced features that enhance the production process. These include; self centering 3 jaw chuck, four jaw chucks, spindle speed control, automatic feeding, automatic braking and many safety and ergonomic features. The bed size, bed swing for most lathe equipments have increased in order to enable the large diameter shafts.
Conclusions
Lathe machines are used in most production workshops for shaft and pipe cutting. CNC and all geared have special features which make them very effective in machining centers and high production environments.