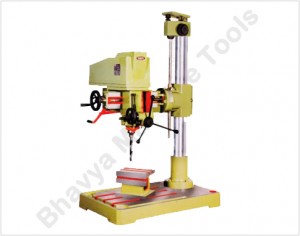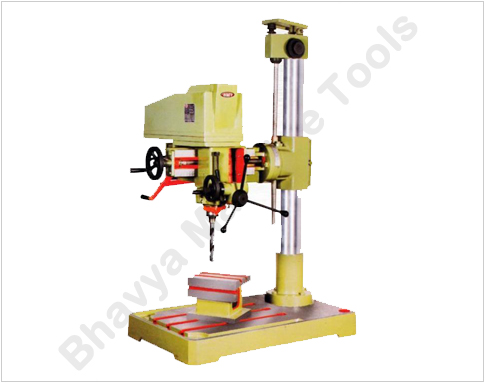 Machines make our work simple, reduce the effort and increase the efficiency. It used for holes in a work-piece are known as drilling machines. It is the process of making a circular hole with a rotating cutter, called drill, in any material. Also known as drill press, drilling device are used for holes of various sizes and precise depth in any surface. These have made all kinds of complex jobs very simple.
It is used for industrial, commercial as well as domestic purposes. It is an important tool used for drilling in metal processing industry, manufacturing industry and for construction work. These are also designed to be used for medical purposes, for space missions and in industries like manufacturing, metalworking, woodworking and masonry work.
Besides holes, drill tools are also used for chores like tapping, spot facing, reaming, counter sinking and counter boring etc. Manual equipments are operated with hand power and automatic drill machines are powered with electricity. These are either fixed on the floor or are mounted on a stand.
A drill has a head, a radial arm and a gearing mechanism. These machines have high performance value but low maintenance cost. Those made from good quality materials have high accuracy machining work.
A variety of drilling machines for different applications are available. These are:
1) Pillar drill machine – These have rigid structure and vibration free mechanism. These are used in different industries to drill holes in concrete, rocks, heavy duty machines, metal sheets, plastic, wood, glass etc. These machines have durable bits due to which their efficiency and performance increases.
2) Radial drill machine– These are available in various dimensions of drill head, base plate and capacity. In these machines the head is mounted on a radial arm. In order to adjust the position of the drill above the work piece, the radial arm can be rotated, raised or lowered on a vertical post. It is known for its precision, accuracy and efficiency. In the plain radial drill the spindle is vertical and does not swing.
3) Drilling cum milling machine- This is two-in-one operation machine which works for drilling as well as milling operations.
A versatile drill machine contains a box with different types of drill bits and it can make holes of required sizes. All geared machine comes in various capacities for holes of a variety of radius. Pneumatic machines are powered by compressed air.
The machines that are used for industrial and commercial purposes, are powered by electricity, and are particularly designed for an extended duration use. Drill machines used in the steel industry are heavy duty machines with high functionality and durability.
Low capacity tools are used for domestic purposes like plumbing, nailing, fitting bathroom fixtures etc. While using this equipments at home one must follow the safety procedures, and use safety gears, like glasses, gloves and jumpsuits.
So, take good care of your equipment, it will last longer and serve you better. Oil it occasionally to prevent rusting and clean it properly after every use. Purchase a unit according to the nature of the job you want to perform.