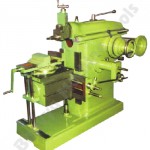 These days, a variety of workshop machines are readily available in the market. Following are the different types which can enhance efficiency and productivity. A shaping machine is an exceptional workshop unit that is generally applied to shape flat or straight metals made of steel, aluminum, or ferrous and non-ferrous metals; into different angular or curved shapes. The shaper moves precisely between the work piece and the single point cutting tool. The cutting motion is similar to a lathe; however it is linear instead of helical. Moreover, the cutter moves above the stationary object, instead of the object moving under the cutter. A shaper is smaller than a planer, and is widely used in numerous industries.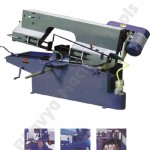 The bandsaw machine is another resourceful workshop unit which is utilized to cut long metal or wood pieces into a variety of straight, curved or irregular shapes. This workshop tool consists of a horizontal metal band that moves on a set of wheels; and a blade to accurately cut the required work piece. The two main types is horizontal bandsaw and the double column bandsaw. They are commonly in used woodworking, metalworking and for cutting several objects.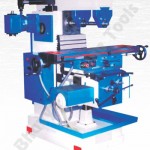 A versatile milling device is an efficient workshop unit that is utilized for shaping or cutting various solid metals. They can easily execute several complicated tasks; that include milling, cutting, drilling, routing, threading, carving, rebating, planing, diesinking, etc. This powerful tool is used to cut a variety of metals such as aluminum, steel, and many more. Milling equipments may be either horizontal or vertical. It has a horizontally facing spindle, while a vertical milling has a vertically inclined spindle. Manually operated milling, mechanically automated milling  and digitally programmable CNC milling; are extensively used in various industries.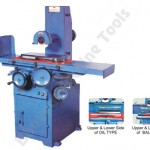 The grinding machine is also known as a grinder. This very useful workshop device is typically used to grind an object into various shapes and sizes, with the help of an abrasive wheel. It accurately chips the rough surface of the work piece to produce finished objects with highly smooth surfaces. They are mainly categorized as manual grinding and hydraulic grinding. It basically involves a finishing operation that transforms objects with low surface roughness into objects with high surface smoothness.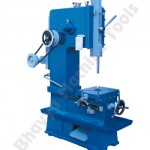 The slotting machine is one more highly productive workshop tool that is widely utilized to cut or shape several materials; and to also create slots in a variety of objects made from wood, metal etc. It is also known as a slotter, and is broadly used for making vertical slots on the heads of metal and wooden screws, bolts, etc.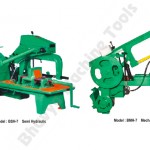 The hacksaw machine is also a highly effective workshop tool that is utilized to cut various materials made from wood, metal, plastic etc. It consists of a thin tooth saw with a blade that is held under tension in a frame. The thickness of the sharp blade depends on the material to be cut.