If you've ever seen a sheet bending machine, you're familiar with its intricate design. While it looks like a standard workbench, this model comes with a sophisticated automation system. The user-friendly controls of the EasyRoll AI-based CNC software make bending easier than ever. The system takes into account the materials' spring-back and flexural resistance to make the process more intuitive and effective. The result is a smooth, professional-looking end product.
Purpose of Sheet Bending Machine
A sheet bending machine bends metal sheets in the desired shape. It holds the metal pieces in place while the machine performs its operation. These machines are made of high-quality raw materials and can be customized to fit the specifications of a particular company. To learn more, check out our article on sheet bending machines. We've compiled some helpful tips on the process. The following information will help you select the right machine for your needs.
Features of Sheet Bending Machine
Sheet bending machine features a heavy-duty construction, precise dies, and blades to produce high-quality resulting bends. These machines are available in many sizes and come in hydraulic and manual versions. These machines are able to accommodate a wide range of materials and are a reliable choice for any business. If you're looking for a new machine, consider the advantages of sheet bending machines from Bhavya Machine Tools over others.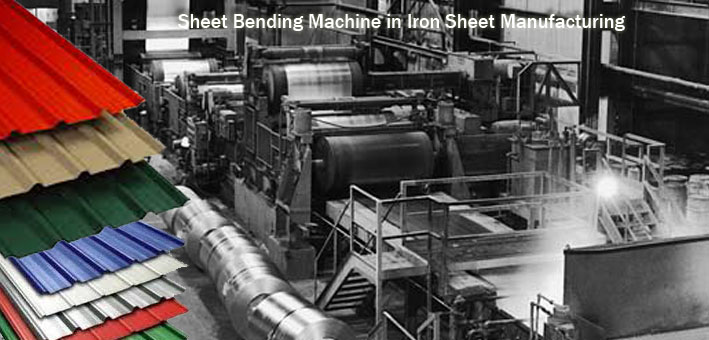 Different Applications of Sheet Bending Machine
An automatic machine can perform multiple bending operations. This means that you can increase productivity while ensuring consistency. The best machines can be highly automated and can handle a wide variety of materials. You can also choose from a wide range of industry applications. These machines are often used to manufacture stainless steel plates, electrical cabinets, and even kitchenware. If you're a business owner, a metal sheet bending machine is the ideal choice for your needs.
Working of Sheet Bending Machine
The sheet bending machine is a machine that uses a press to bend metal sheets. It works by applying high pressure to the material while it is being bent. A press brake is the most basic type of sheet bending machine. A clamping bar holds the material firmly during the process. A foot pedal is used to operate the machine. It is easy to operate and is very versatile. A well-functioning sheet bending machine is an essential piece of equipment in any business.
The Bottom Line
A sheet bending machine is used to bend metal sheets. A clamping device is used to hold the metal pieces while it is being bent. The machine is made of high-grade raw material and is suitable for both home and industrial purposes. It is important to note that the bending machine is a tool that enables you to bend metal sheets. While a simple sheet forming machine is useful for home or business use, more advanced models can be more complex for larger production.