Listed here are some of the benefits of using a Slip Roll Machine. First and foremost, the machine is durable and able to form a metal plate. Its large handle crank and hardened gearing make it a sturdy choice for the industrial setting. The machine is also capable of rolling mild steel. It comes with detachable rollers that make it versatile.
Benefits of Slip Roll Machine
The Slip Roll machine is a versatile piece of equipment for the sheet metal industry. The machine features a different forming width according to its type. It features adjustment knobs for the roll diameter and radius. The machine also features a heavy cast iron construction with hardened steel gearing and a quick-release top roller for adjusting the slip roll diameter and radius.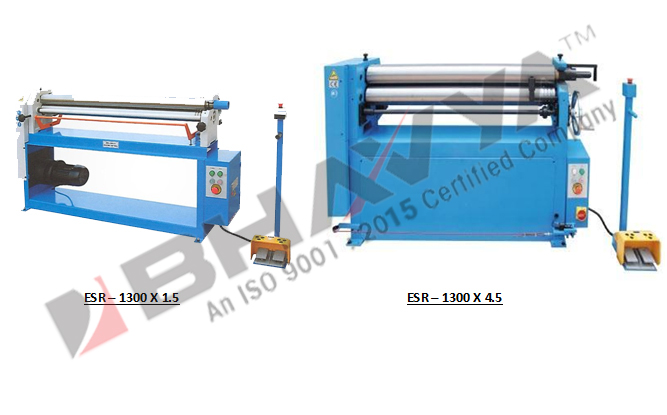 Its electro-welded base and heavy steel frames ensure no deflection while bending across its useful width and full capacity. Its manual operation makes it easy to set up and use. And with a simple manual, even a non-technical user can operate it. The owner's manual of the Slip Roll provides critical safety instructions for safe and efficient operation.
Working of Slip Roll Machines
The slip roll machine is capable of producing constant-radius and pinching/crushing bends in sheet metal. The machine raises and lowers the rear roller according to the desired radius. After the desired radius has been set, the workpiece is fed through the roller. The machine features a graduated dial and an Illustration Key. The user manual also includes information on maintenance and troubleshooting.
Hardened Rolls or Ground Rolls in Slip Roll Machine
If you're considering buying a slip roll machine, hardened or ground rolls are important. Ground rolls are more durable than hardened rolls, and will hold their shape longer than any other material. The electric slip roll machine combines the features of both manual and electric powered pinch rolls to form curved parts and tubes. The machine's foot pedals are toggle action, providing instant forward and reverse action. The machine is also equipped with an electromagnetic brake, which prevents roll creep and over-forming.
Manual Slip Roll Machine
The manual slip roll is an economical slip roll solution for smaller shops. The machine features precision turned rolls and gears, as well as a cam-lifting upper roll. It also has wire grooves on the bottom and rear rolls. It looks and works like a professional model, and can be set up to make straight cylinders without any distortion. You can get more information about this machine and how to build one by reading the following guide.
The Bottom Line
An effective slip roll machine can perform numerous tasks. It is designed to bend wires, rods, and small diameter tubing into various shapes. It is also useful in bending sheet metal into different shapes, such as conical or spiral. The machine features three metal rollers that help roll sheet metal into different shapes. The machine comes with a hand crank that rotates the rollers. This makes it easy to use and maintain. Here are some tips to help you get the best slip roll machine.