Lathe Machines are widely known as the "Mother of all machine tools". Their uses are spread over a wide range of Industries present all over the world. These applications are applied in almost every sector like food, mining, refineries, power plants, aerospace, spacecraft, etc.
Lathe Market in Africa
Global market report of Lathe machine provides us with deep understating about market value and latest trends. This article covers the present and future market trend analysis of lathe machines in Africa.
Africa is a growing economy. Its market of machine tools is driven by various factors, like availability, cost, accuracy, production, multitasking, etc. Africa has a very wide market of lathe machinery, designed and supplied for different purposes and applications like Vertical lathe, horizontal lathe, CNC lathe, precision lathe, and many more.
Lathe Market Depends on the Relationship Between the Following Factors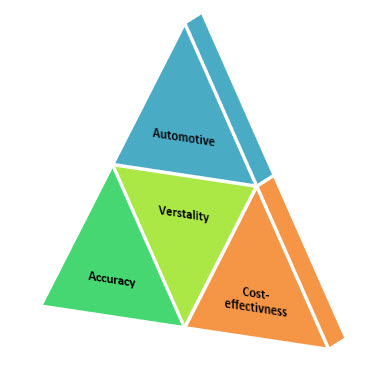 Automation– With growing technology, automation has entered almost every sector. The demand for the automated lathe is also growing rapidly, because of its variety of advantages, from efficiency to reduction in cost.
Versatility-For a machine multitasking is becoming a must factor. As it reduces the investment and improves the flexibility. One for all and all in one can be considered, as the need for today's machinery. Lathe machines that can do perform diverse tasks are preferred, over single-task machines.
Cost-effectiveness-Combining the features automation and versatility, the cost involved in manufacturing a product can be reduced significantly. The automated lathe can perform various tasks, and only one operator is required, for operating on multiple machines.
Accuracy– Automated lathe machines are highly accurate, as they reduce the error involved with a product. They produce consistent products with precision.
These factors combined help in choosing the lathe machine suitable for a particular industry.
African Lathe Market is Segmented Based on Applications and Products
Under the product category, the lathe can be divided into conventional lathes and CNC (Computer Numerical Control) lathes. Automation is the key factor of today's growing economy. Machinery tools are also not left untouched by this factor. Lathe machinery also comes under this category. Lathes have evolved with time and the CNC lathe is its example. CNC lathes come with a variety of advantages, such as high speed, reduced manufacturing cost, high efficiency, accuracy, safety, and mass production.
CNC lathe produces a minimal amount of wastage, and utilizes the raw material in the best way possible, with maximum accuracy. And with the growing demand for mass production in a limited time, these lathes are boosting the market of the automotive lathe in the African economy. With the use of CNC lathes, the cost involved with managing a large number of employees has been reduced greatly, as a single operator can manage and control many lathe machines. This is a preferred advantage in almost all industries that involve, reduced cost increased profit, and CNC lathes match this criterion. Complex parts can be easily manufactured with these lathes as it provides better accuracy and low error rate.
Two Types of CNC Lathes
CNC lathes are available in two categories horizontal CNC lathe and vertical CNC lathe. Horizontal lathe covers a large part of the market because of its demand in the automobile industry, as it does the production of crankshafts, CVs, camshafts, and gearboxes. Vertical Lathes are used for boring and machining cylindrical, contouring, and conical surfaces.
With such a large number of applications and benefits, a conventional lathe can likely compete. Thus the demand for conventional lathe in Africa is expected to deplete in the future with the introduction of more advanced technology.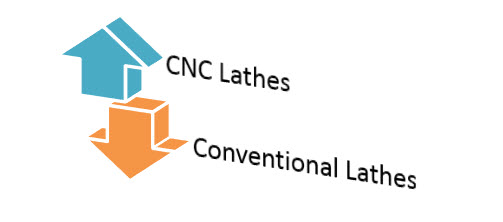 The second factor is application. Lathes provide a variety of its application to the different industries like in general machinery, food packaging and processing equipment are required, and transport machinery requires equipment related to increase in global trade. Automotive machinery requires the production of gearboxes, camshafts, etc.
In Conclusion
All these factors such as automation, applications, the cost involved, market trends, etc. help us in analyzing the current situation of the lathe market in Africa as well as its future aspects. And how likely it will grow, with the introduction of more advanced machinery.