A shearing machine has several functions like cutting through hard metal sheets, cloth, plates of metal and several other types of material. This machine can be powered in many different methods like it can be pneumatic, hydraulic or electric. This shearing machine has sturdy blades that are made from sturdy high carbon steel. This is one of the most popular machines used in the metal manufacturing industry.
What is a Shearing machine?
A shearing machine specializes in steel sheet metal cutting. It is essentially as per the structure of a sub-gantry shears, discs shears, punching, etc. There are several types of shears, for example, the gantry shears can cut the straight edge of the sheet of wool bud. The aim of the shearing process is to make sure that sheared surfaces are straight and parallel with minimum plate distortion.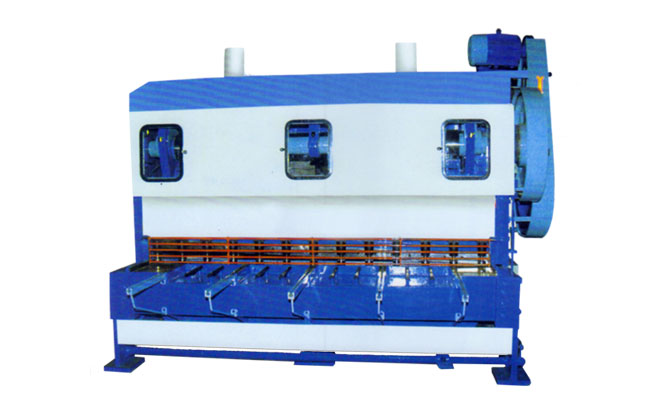 Types of Shearing machines?
There are several types of Shearing machines as per the list here:
This has a hinged jaw to cut metal and hence it is named as alligator shear. It is powered with the help of hydraulic cylinder and mainly comes in use for cutting long metal stock. This includes angle, iron, pipes, l-beams, etc.
The bench mounted shear is ideal for cutting rough shapes from a medium sized sheet metal to offer an additional mechanical advantage via a compound mechanism. Hence larger the machine, greater is the stress withstanding power to produce a better burrs free cuts.
A guillotine is a machine that consists of a shear table, a work holding device as well as a gauging device along with upper and lower shears. This can be either mechanical or hydraulic and even powered by foot. The moving blade is kept straight or can even be set on an angle. The aim of getting the setting right is to reduce the amount of force required to cut a large metal piece.
The power shear is the optimal selection of machine for blanking large piece of sheet metal. It can be operated both electrically and pneumatically. It can cut in straight lines or large radius curves and are more flexible, efficient, accurate, and durable with better finish quality.
This type of sheer is the best one to use to make a straight, intricate curved or irregular cuts as well as throat less sheer. The main difference being that its design allows it to move round freely.
This is a type of hand too that can cut sheet metal and is of few different types like snips, tinner snips, compound action snips. The tin snips have a circular pattern, the hawks bill pattern can cut radii on the inside and outside of circles but require sharp turns when cutting.
The nibbler also works like tin snips that work of a punch and die formation. The main benefit being it is robust and durable and has an ability to produce distortion free cuts, it is fast and has a low force feed.
Future of Shearing Machines
Although the principle of shearing is the same there are several improvements coming into the section of NC and CNC. The machines are shifting in the digital era and tend to have lesser controls to operate. They only have the bare minimum control and a digital readout or a push button for essential purposes.
There are also some advancements and future scope for improvements in the control technology, accuracy, back gauge speeds. Additionally, usages of ball-screw and servo drives are making the shear more valuable and cost effective.