The packaging equipment making such as plastics and paper processing are heavily mechanized process in industry and there are various equipments used in this process. These include corrugation machines, rotary cutting and greasing machines, slotting machines, sheet-pasting machines, board cutting machines, sheet-pressing machines, stitching equipments and mill roll stands.
Carton erecting equipments include stamping machines, paper folding, and board creasing machines.
Plastic Manufacturing Equipments Parts
Plastic packages manufacturing is also highly automated and carried out in various processes. The Injection molding process is commonly used in batch manufacturing where high output is required. Production of the injection mould relies heavily on the use of the milling machine. Mold machining requires making of complex 3 dimensional forms. Some of the important pieces made using CNC milling include stamping dies, forming dies, forging dies, injection moulds and blow moulds. These parts are made to mirror the intended final shape of these mass produced items.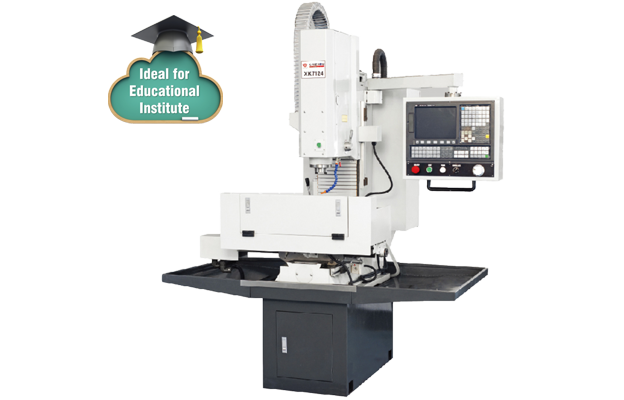 Milling Machine in Batch Manufacturing Of Components
Having the right equipment combined with the correct process produces high quality products. High precision milling process is used to make lighter milling passes progressively, to achieve the required geometry and the best surface characteristics. Milling of manufacturing components also heavily relies on hard milling processes because moulds and dies are machined in their hardened state. This is done to avoid heat-treating work pieces, which could interfere with their geometry.
CNC Milling Versus Traditional Milling in Industry
The practice of machining has been transformed by new generation milling machines, which are currently being preferred. Since the inception of the CNC technology, it has been found to reduce costs , reduce lead times in manufacturing, achieve higher quality ,reduce excessive tooling and increase the productivity of the equipment.
Important features of CNC machines include perfect accuracy in cutting, faster production of identical parts, continuous production, and easier upgrading. Changes of design are easily incorporated through software and programming design updates. To check the accuracy of a new design, visual simulation is done on the computer before production has begun of the work piece.
Types of Milling Machines
Various types of milling machines are available in industry. In production of packaging machinery equipments high speed and precision is of utmost importance. The vertical machining center (VMC) has the spindle in vertical orientation and is primarily used for high tolerance milling such as making of fine die's and moulds.
Other important types of milling machines include the horizontal milling machine, the bed type milling machine, planer machines, rotary table machines, tracer controlled and the CNC machines.
Conclusion
The milling machine is referred to as the father of all machining operations. In manufacturing of packaging equipments, it is vital equipment, which can never be substituted. They utilize rotary cutters to remove material from metallic work pieces to achieve a desired design. In manufacture of plastic making equipments, milling is done in making of injection moulds, stamping dies, forming dies and forging dies. Automated milling processes have enhanced the efficiency in the packaging equipment manufacturing due to accuracy and high-speed batch production.