India and China immerging as a Manufacturing Hub for Tool Room Machines and other Machine Tools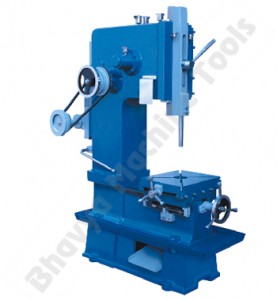 Research and development has shown a great deal of demand for tool room machinery with their availability and functionality. New and better products are being developed with the most innovative designs for the local and international markets. A vast range of tools are being produced to satisfy the rising needs of various manufacturing industries in India, China and abroad. These unit are built to perform particular tasks and different brands with precise characteristic are easily available at reasonable prices. Even though producers supply unique products, there are specific features that stand out even in the same type of machine. Choosing the right tool room unit is key ones to management of overall costs.
The selected device must have various prominent features that recognize basic human machine interaction standards. Aside from having a user-friendly design, It should be durable, accurate, less noisy, safe, flexible, economical and of low maintenance. Other essential attributes include high value resources, perfect timings, simplicity, rust free, robustness, proper settings, weathering resistant, vibration free, universality, tolerance, enhanced surfaces, faster on time, standard parameters, longevity, unvarying output, consistency, higher throughput and versatility. You have to ensure that you invest in a intrument for which the spare parts are easily available and one that can be easily upgraded.
Milling Machines
These are used to accurately shape metal and other solid items to desired shapes. Varieties range from mechanical milling, manual milling and the digital CNC milling machines. These are tailored based on specifications like table surface, vertical traverse, and longitudinal traverse. Different forms also come in varying sizes from trivial, bench-mounted appliances to big room-sized equipments. Operations for these devices include drilling, key cutting, die sinking and contouring.
Slotting Machines
These are commonly used in furniture, automotive, electrical, construction, and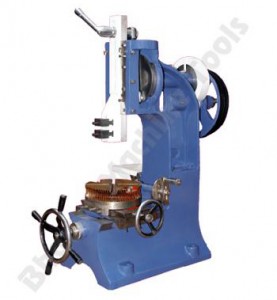 heavy-duty industries. The main purpose is to design, contour and cut very hard materials that can be made of metal or wood. Industries apply the heavy duty, durable machines intended for fast and high speed metal creations. These are also engaged in slot making including constructing slots on heads of blank screws, bolts, automobile apparatus and other similar parts. A good slotting machine should be made to ease the slotting complications in an error free and less noisy manner.
Improving your workflows in a workshop, industry or any other automation activity does not have a tiring, clumsy and expensive affair. Making a wise choice and investing in a good tool room equipment will remove a lot of unnecessary expenses and errors in your production. Since most industrial functions require stiff material like wood and metal to be grazed, fashioned and grinded on a regular basis, you will need care in purchasing either a slotting or milling machine for your desired output. Just be sure to consider hassle free and top quality results in your choice so that the overall cost is not beyond planned or budgeted figures. The tools can be obtained from a tools online website using online shopping. Information about them can also be found online.
Read more
in detail for Slotting Machine & Milling Machine in World Market.