The lathe is indeed a great invention and a very helpful machine, used for numerous purposes since the ancient times. The earliest type of lathe was the potter's wheel, which is being utilized to shape clay pots and earthen objects even today. The lathe machine is basically a machine tool that revolves the work piece on its axis to carry out a variety of operations that includes cutting, shaping, turning, drilling, sanding, bending etc.
Types of Lathe Machines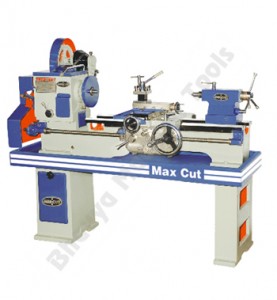 An extensive range of lathe machines are now available in the market at affordable rates. Each type of lathe machine has remarkable features and specific engineering application, including shaping various kinds of materials. They can be used in several industrial functions such as wood shaping, metal bending, glass sanding, stone cutting, plastic drilling, repairing machine parts etc.
These lathes have truly made a major difference in the shaping industry due to its highly beneficial features and outstanding performance. Some of the most useful lathe machines designed and manufactured nowadays are as follows:
First is the v-belt drive lathe machine that includes light duty lathe machine used for shaping small size items and other bending tasks; the medium duty lathe machine has enhanced functionality to cast most accurate shapes; heavy duty lathe machines are robust equipments built for large scale metal working and wood working operations; extra heavy duty lathe machine have tight tolerances and are utilized to shape very hard substances.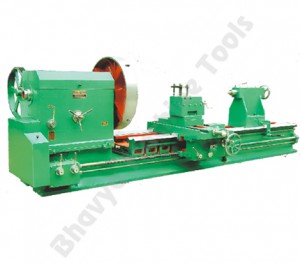 Next is the roll turning lathe machine which is another sturdy machine tool, dedicated for finishing purposes and to produce cylindrical rolls in rolling mills. Further comes the all geared lathe machine that includes light duty all geared lathe machine, meant for relatively light activities; medium duty all geared lathe machine for moderate functionality; heavy duty all geared lathe machine for higher capacity lathe machining work; and extra heavy duty all geared lathe machine for applications in heavy industries.
Recently highly precise, imported all geared lathe machines are widely used. They easily provide smooth machining on solid sheet metals; and include light duty imported lathe machine and medium duty imported lathe machine. These uniquely designed lathes are very efficient; and perform the lathe functions with zero defects.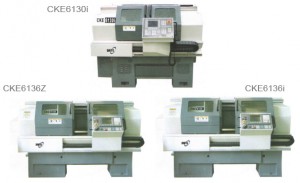 The latest models of lathe machines comprise of the heavy duty high speed lathe. They are versatile and function at a greater speed, and used for bulk manufacturing and solid machining work on sheet metals. Further is the extra heavy duty lathe with pedestal type bed and extra heavy duty lathe with planer type bed that have longer working life.
Even imported CNC lathe machines, manufactured as per international standards are available these days. Another advanced technology based lathes are flat bed CNC lathe, heavy duty flat bed CNC lathe and slant bed CNC lathe; that are reputed for accurate dimension and high tensile strength. All these lathe machines provide a significant return on investment; and are extensively used in tool rooms, power plants, ship building, paper mills, repairing shops, steel rolling mills, workshops, mining, oil, textile industries etc.