A tool room basically refers to a room in an industrial unit where special machinery is used, in order to manufacture or repair the various tools and components that are necessary to produce the final product.  A tool room also stores and distributes a wide range of other tools or parts, required by other departments of a production unit. Nowadays, several types of very useful tool room are designed and manufactured for a broad range of applications in electrical, woodworking, construction, automotive and other heavy industries.
A tool room device is used for milling, grinding, shaping, slotting and cutting; a variety of items made from wood, metal and other substances.  The highly useful tool room machines include the milling, hacksaw, bandsaw, grinding, shaping and slotting.
Milling Machine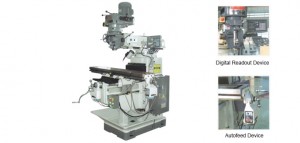 It is a tool, used for machining solid materials. There are mainly two types based on the direction of the main spindle; such as horizontal milling and vertical milling. These highly precise machines are available in various dimensions. It also move the work piece radially against the rotating milling cutter, in order to cut objects both on its tip and on all the sides. Manual, mechanical, and CNC milling device are manufactured to automate various operations like cutting, planning, drilling, contouring and die-sinking.
Bandsaw Machine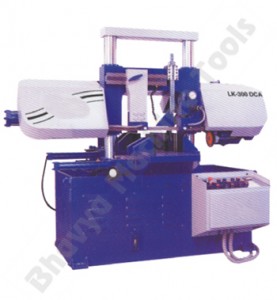 It is a tool that uses a blade made from a long metallic band with teeth on one edge to cut various work pieces. The band normally rides on two wheels rotating in the same plane, to ensure perfect cutting. Bandsaws are applied in woodworking, metalworking and cutting various materials into straight, irregular and curved shapes.
Grinding Machine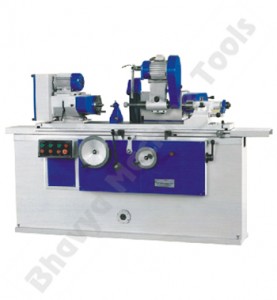 It is a tool used for grinding objects of various shapes and sizes, using an abrasive wheel as the cutting tool. Each grain of abrasive on the wheel's surface cuts a small chip from the work piece. Grinding is used to very accurately finish work pieces; that need high surface quality and low surface roughness. It is mostly a finishing operation and removes comparatively very little metal. However, there are certain grinding applications in which lots of metal is removed quickly.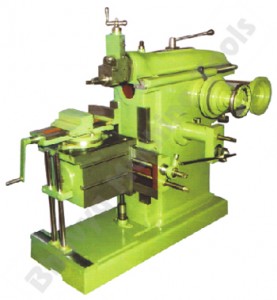 Shaping Machine
It is a tool that has a relatively linear motion between the work piece and a single-point cutting tool. It has cutting movement like a lathe, except that it is linear instead of helical. A shaper is smaller than a planer, and has a cutter which moves above a stationary work piece, instead of the work piece moving completely under the cutter.
Slotting Machine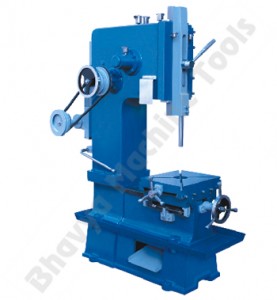 It is used for making slots in various objects. This tool is used for shaping or cutting materials made from wood, metal etc. It is basically a vertical shaper, used for making slots on the heads of wooden screws, metal screws, bolts etc. Many types of slotting machines are now available in the market which can ease the job of shaping and cutting materials.