Tool room machines are the machines used in grinding, shaping and cutting wood, metal and other materials in various industrial applications. Grinding machine, milling machine, shaping machine, slotting machine, bandsaw machine and hackshow machines are some of the tool room machines are very useful in industries.
Types of Tool Room Machines
Grinding machines are used to grind metals and other materials. Milling machine is used to accurately shape metal and other solid materials. Shaping machines are used for shaping straight and flat metal surfaces. Slotting machine is useful to shape or cut metal and wood materials. It can make slots on heads of blank machine screws, wood screws, bolts and automobile components. Bandsaw machines are used to cut a variety of irregular or curved shape materials. Hackshow machine is used to cut wood, metal and other materials very smoothly.
Applications of Tool Room Machines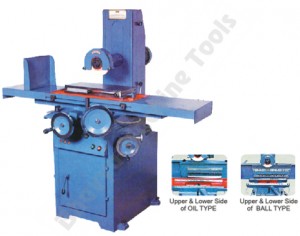 The high quality grinding machine also referred as a grinder used in grinding with abrasive wheel as a cutting tool. Various types of grinding machines have different applications like belt grinder is used to process metals and other materials with the aid of coated abrasives. Belt grinding is used in finishing, debarring and stock removal. Bench grinder is used in roughing and finishing operations. Cylindrical grinder is used in making precision rods with multiple grinding wheels. Surface grinding machine with wash grinder is applied to the workpiece, which is moved back and forth past the grinding wheel on a table that has a permanent magnet for use with magnetic stock. Surface grinding machine can be manually operated or have CNC controls.
Milling machines are classified in two forms, horizontal milling machine and vertical milling machine. Milling machines are available in three types based on operation. Manually operated milling machine, mechanically automated milling machine and digitally automated CNC milling machine. Milling machines are used for simple to complex cutting, drilling and shaping applications. Turret milling machine is a subcategories of vertical milling. Turret milling has a quill, allows the milling cutter to be raised and lowered in a manner similar to a drill press. Turret milling cuts in the vertical (Z) direction by raising or lowering the quill and by moving the knee.
Bandsaw machine is used to cut long bars into different shapes in various industries like automobile, electronic, electrical, wood working and others. Bandsaw is a power tool used to band of metal with blade. Bandsaw is used in wood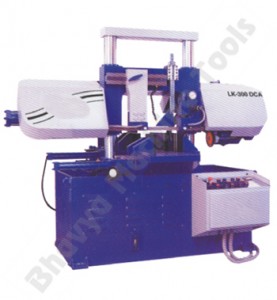 working and metalworking for cutting irregular shapes, curved shapes or straight cuts. There are two types of bandsaw machines are available in the market like horizontal bandsaw machine and double column bandsaw machine. Shaping machines are used for shaping straight and flat metal surface like for steel cutting, aluminum, ferrous and non-ferrous metals cut in different curves, angles and shapes. Tool room machines made from high quality materials/parts with rugged constructive formation from expert machine tools company always give assurance and trust for long durability, flexibilities, low maintenance with accurate and precision functions, easy operations with many inbuilt features are prime attractions to buy tool room machines from reputed manufacturers. Bhavya Machine Tools is one of the leading machinery tools manufacturers and exported in India providing all types of machines for better functionalities. For further details you may visit – www.bhavyamachinetools.com