In industries, workshop is termed as a place, room or a building containing machines, required to manufacture or repair products. The equipments in a workshop can be wood working, sheet metal, automobile and garage, food processing, printing, welding etc., which can ultimately help in manufacturing products in the industries. Thus, a workshop is the most important part of a manufacturing unit are a necessity in every industry. So, there are constant innovations experienced in the workshop equipments. In ancient times, metal cutting and metal fabrication was done manually, which was very much time consuming and inaccurate. The machines like shaping, lathe etc., give excellent results as far as cutting, shaping, drilling and finishing metals is concerned. If you are not getting accurate results from the device you have in your workshop as per your requirements, then you should try to know that are as per the latest technologies and are specialized for the job you need to complete or not. If not, then you better go through the below mentioned details of different workshop equipments which are necessary to be installed in every workshop involved in sheet metal cutting and fabrication.
httpvh://www.youtube.com/watch?v=LO3zSortR5k
Lathe Machine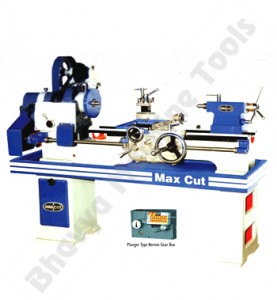 It is used when a metal sheet is to be given a specific shape. It removes unwanted part from the metals so that a new shape can be given. In it, the metal is rotated against the tool which trims down the material into a particular shape. On an initial stage, when a lathe was invented, it was used manually but now there have been much technological advancement brought to a lathe which has resulted to availability of different types of lathe like light duty lathe machine, medium duty lathe, heavy duty lathe, extra heavy duty lathe etc. So, now you have a wide choice of a lathe depending on the job you need to accomplish in your workshop.
Milling Machine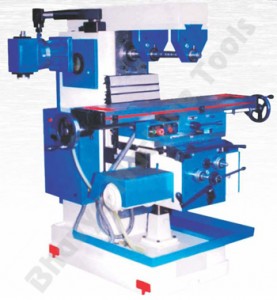 It is a special kind of metal shaping unit used to remove unwanted material from metal sheet to give a particular shape to an object. There are two types of it, horizontal milling and vertical milling machines, further classified into plain milling and universal milling which can be either manually operated or digitally operated also known as CNC milling. You can also buy different combinations in all the different milling equipment which are known as all geared universal milling, all geared vertical milling etc., having different features and specifications.
Shaping Machine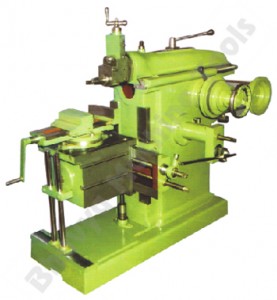 It is a versatile tool which can cut metals in different curves, angles and shapes. It is used when it needs to cut large amount of metal from the workspace comparing to milling unit. It is widely used in many industries nowadays because of its capacity of working accurately with speed and simplicity in using it. It is used to cut flat metal surfaces like steel, aluminium, ferrous and non-ferrous metals without corrosion.
Slotting Machine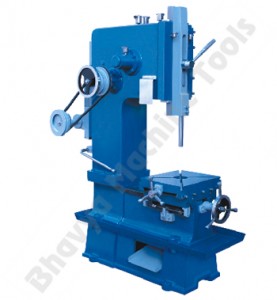 It used to slot metal and wood materials is known as slotting machine. With the help of this, slots on heads of metal screws or wood screws, bolts, components used in automobiles can be done. These are widely used in industries like automation, electrical, furniture, construction etc. This is specially designed for quick and accurate metal productions and so it is well known for its low maintenance, accurate production and durability while it is quite easy in operating also.
If you are planning to buy this for your workshop, ensure that you buy from a reputed tools supplier like http://www.bhavyamachinetools.com, offering robust workshop equipments and also prompt after sale services which can easily help you to increase your production and lower your production costs.