There are different kinds of Copper Busbar Bending Machines on the market. Some are CNC bending machines, while others are manual clamps. Read on to find out what are the benefits of each type. This article also discusses the differences between manual clamps and CNC bending machines. You can also learn about Z-Bend. These types of machines are ideal for copper busbars. In addition, they are ideal for bending aluminum row and other metals.
CNC Bending Machines
CNC copper busbar bending machines are a versatile tool for the fabrication of all kinds of busbars, including flat and curved busbars. In addition, the machines can produce different shapes, including twisted ones. The hydraulic bending tool requires pressures up to 700 bar at 10,000 psi and 0.5 liters per second. In addition, CNC bending machines can perform various bending operations in one machine, including the forming of polyester film.
CNC copper busbar bending machines can perform a variety of tasks, including the bending, milling, and cutting of aluminum and steel busbars. CNC busbar bending machines also have the capability to make double bends. These machines are a new generation of CNC machining equipment that feature pneumatic clamping, no power roller with integrated installation, and single-axis servo feeding system. They are also suitable for bending, punching, and shearing busbars.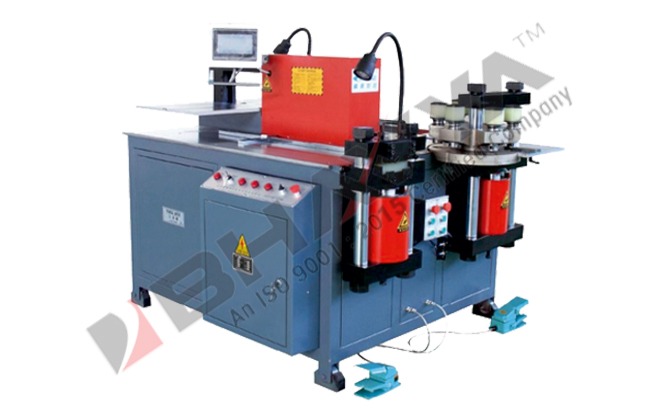 Manual Clamps
There are many advantages to hydraulic clamping over manual bending. Hydraulic clamping machines have a lower level of waste and can produce a higher rate of finished products. The hydraulic work way is used as the main striking head and provides high performance stability and security. This system also enables quick and easy operation. Manual clamping is the traditional way of bending copper busbars. However, if you're working on a larger project and need more precision, a hydraulic system is the way to go.
Copper Busbar Bending Machine
The Copper busbar bending machines are the ideal machines to create beautiful and intricate shapes in the busbar. These bending machines combine precision with speed to produce busbars of all sizes. With this combination, you can complete every bending job with precision. The bending machine also provides a convenient method of forming rebar, which is commonly used in the construction industry.
The Busbar Bending Machine has unmatched speed, precision and cost-effectiveness. No other bending machine has the same level of performance and features. It is equipped with an indispensable Digital Angle Encoder for precise control and accurate angles, full automatic spring back compensation and 0.25-degree bending accuracy. Besides, it supports national standard A-type connections and is equipped with a PLC with 30 point programmable logic controller.