Are you looking to buy an aluminium busbar cutting machine? If so, you have come to the right place. This article provides you with an overview of the main features of busbar cutting machines, as well as a discussion about CNC punching machines and Hydraulic busbar bending machines. In addition, this article will discuss the benefits of Laser technology for aluminium busbar cutting. Hopefully, this article has given you the information you need to make the right decision.
Features of a Busbar Cutting Machine
A multifunction aluminium busbar processing machine is a machine that combines the functions of punching, shearing, and bending into a single device. It is especially suitable for large workshops, transmission and distribution work sites, and electrical cabinets. This machine can be changed to whichever processing process is needed. It features an electric oil pump foot pedal to control its reversing valve during operation.
CNC Punching Machines
CNC punching machines for aluminium busbar are used for the processing of aluminum and copper busbars. The punching unit has two scissors shearing systems and can bend copper and aluminium busbars. These machines can be used to punch copper and aluminium busbars, as well as to bend press cable joints. CNC punching machines for aluminium and copper busbars are very effective tools that are capable of reducing material and labour costs.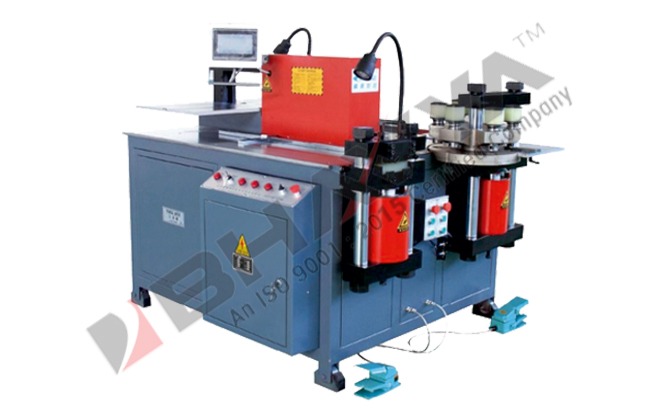 Hydraulic Busbar Bending Machines
There are two types of hydraulic busbar bending machines. One type is simple and uses mechanical or digital angel indicators to measure angles. The other type uses a "V" type head and produces two lines behind the busbar after it has been bent. Simple hydraulic bending machines do not calculate spring back, so operators need to take this into consideration during the bending process. A hydraulic machine is suited for small jobs and places where electricity is not available.
Aluminium Busbar Cutting Machine Laser Technology
The advantages of laser technology for aluminium busbar cutting machine are high precision, high speed, and cost performance. This technology allows the material to be cut to the required length without deforming or burning the piece. The advantages of laser equipment are based on automatic production and computer control. They help solve the problems of rising labor costs and shortages. It can be used to cut a variety of metals, including busbars.
Precision Tolerances of Aluminium Busbar Cutting Machine
The accuracy of weld seams on finished parts is essential to achieve the necessary quality standards, including technical requirements and appearance. In addition to ensuring the quality of the finished parts, precise weld seam positioning is also necessary for process continuity. A reliable busbar cutting machine can help meet these requirements. Bhavya Machine Tools automation solutions also enhance production efficiency and reduce costs.