Lathe machines are considered prominent component in majority of workshops. When it comes to machining with specific functionality it stays the right choice. We provide at reliable standards. Our device are made of high grade materials and are designed suitable for light duty, medium duty and heavy duty machining operations.
Light Duty Imported Lathe Machine
We provide light duty imported lathe device with improved specifications and optional accessories which can be selected based on the industrial requirements. Our imported light duty apparatus is provided with 3 jaw chuck, oil gun and machine lamp. It is also equipped with coolant system for uninterrupted machining operation. The foundation pads, bolts and nuts, outer and inner friction disc provisioned with the mechanical plate make way for improved machining functionality with light duty work materials.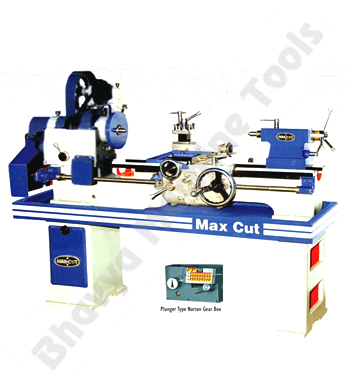 Medium Duty Imported Lathe Machine
We provide CDL series medium duty lathe machine with 3 and 4 jaw chuck. The driving plate, face plate, steady and follow rest, and chuck and dead guard are some of the imported accessories that make the device specific among medium duty tools. The gear change possibility is yet another attractive feature that offers improved  functionality.
Heavy Duty High Speed Lathe
We provide CDS B and C series heavy duty lathe machine high speed imported tools with all the special features including spanner and allenkey set, change gear, pointed nose oil gun, outer and inner friction disc, coolant system, etc.  The maximum length of workpiece that can be machined with this device is 1000mm to 3000 mm. The main motor power bears the capacity of 10HP (7.5KW) which is suitable to manage heavy duty work materials.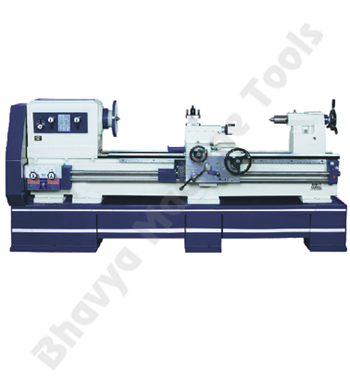 Extra Heavy Duty Lathe Pedestal
We provide CW E series extra heavy duty imported lathe pedestal with excellent specifications that makes the machining possible for extra wide work piece materials. The maximum work piece range width that can be covered in this device is up to 5000mm. This device is a suitable option for heavy machining industries and construction industries.
Universal All Geared Lathe CW M
Universal all geared lathe CW M series provided by us can machine work piece up to 8000mm and the range of spindle speed varies from 3.15 5o 315 rotations per minute. It is a perfect machining tool suitable for fast and precise production requirement. This device is provided with 4 jaw chuck, coolant system, tool kit, rotating centre and coolant pump.
Extra Heavy Duty Lathe Planer
Extra heavy duty imported lathe planer is a suitable machining tool to handle work piece materials of broader width. It comes with standard accessories that are provided with other types of imported models. The length of work piece that can be managed with this machine is up to 8000mm.
We are one of the reputed suppliers in India and our machines are known for reliability, precision and cost effective pricing.