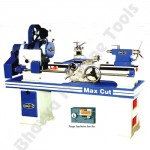 Lathe Machines are one of the important workshop tools used in creating the symmetry about an axis rotation. It is used to equipment the comparative hard materials. We are leading manufacturer and exporter of lathe are offering a wide range of lathes for various industrial applications.
We offers Below Exclusive Range of Lathe Machines:
httpvh://www.youtube.com/watch?v=DvwUeb_wZ8c&feature=plcp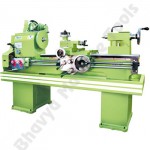 Light Duty & Medium Duty Lathe Machine – highly durable, sturdy and easy to operate and made from corrosion resistance material for long lasting applicable in electronics, electrical and automobile industry where need the limited work features of lathe.
Heavy Duty Lathe Machine – This highly efficient lathe from Bhavya Machine tools is best applicable to the metal working, wood turning and metal spinning. High quality and state of the art technology lathes are presented in MAX Series & YBX Series in various models varies with the factors height of center, width of bed, max. Swing, spindle, travel and other parameters.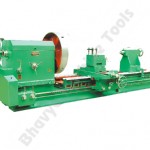 Roll Turning Lathe Machine – This extra heavy duty lathe is made up of high quality iron and steel having accurate dimension, abrasion and corrosion resistant with high tensile strength useful in power plants, ship building , repairing shops, paper mills, oil and mining etc industries.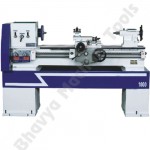 All Geared Lathe Machine – We offers wide range of all geared lathe machines including light duty, medium duty, heavy duty and extra heavy duty. The gear box with lead screw & feed shaft increase the capacity of machining.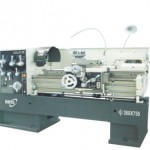 Imported Lathe Machine – It including universal all geared imported lathe, Gap bead all geared lathe, high speed all geared lathe CDS A, high speed all geared lathe CDS B offered by us are highly demanded as per the industrial need.
Imported CNC Lathe – Imported CNC lathe are computer auto control lathe device for machining the hard metal, wood and material for high end required accuracy. This is available in 3 various models : A) Flat Bed CNC Lathe CKE6130i B) Flat Bed CNC Lathe CKE 6150Z C) Slant Bed CNC Lathe. For further details visit – http://www.bhavyamachinetools.com/lathe-machine/cnc-lathe-machine.html
About Bhavya Machine Tools
We are leading tools manufacturer in India offering diverse models of workshop, sheet metal, wood working, automobile & garage, plastic & printing, welding, food processing, sheet bending, shaping, lathe, automatic CNC milling, press brake, power press machines etc. For more details contact at
A-601, 6th Floor, Sapath-4, Opp. Karnavati Club,
S.G. Highway Road, Satellite,
Ahmedabad-380 051,
Gujarat. (India).
Phone: +91-79-4024 2800, +91 – 79 – 3007 4560