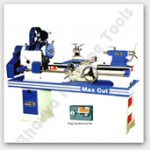 Lathe machine is wonderful equipment used to shape objects with symmetrical physical properties about the axis of rotation. Various actions like cutting, knurling, sanding, drilling or deformation can be easily and quickly performed on a work piece using a modern lathe unit which is now-a-days available with highly automated features. It is not only the industries that require lathes even institutes like engineering colleges where education on machines, their parts and uses is given to the students require lathes for practical demonstrations in their workshops. We are specialist in delivering lathe for colleges and institutes. The firm has already marked its presence in various states across the country by supplying high-end device including lathes to the well known institutes spread across several states including Karnataka, Bihar, Gujarat, Andhra Pradesh, Orissa, Haryana, Kerala and many more.
Where to Get the Best Lathe Machines?
The developers and team working at Bhavya are highly proficient and experienced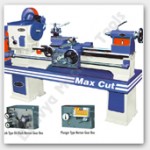 developers who since several years have been designing state-of-the-art lathe equipment for industrial use. They very well know the requirements of their clients very well and therefore build their machines with most desired features so that the clients can get the most satisfactory and reliable services for longer working periods of time. The primary goal of the team at Bhavya is to offer their clients the flawlessly designed lathe machines with tight tolerances. The MAX and RXZ Series models of lathe of Bhavya are perfect examples of such. They are multipurpose devices that are incorporated with the latest technology and simple to use features which give the users improved performance and at the same time ease of use. Lathe toolsa offered by Bhavya scatter across a wide continuum of specifications and types which include light duty lathes, heavy duty lathe, extra heavy duty lathes, roll turning lathe, slant/flat bed CNC lathe, all geared lathe and much more. For those looking to buy lathe equipment for their industry or institution, can visit https://www.bhavyamachinetools.com to know more.
About Bhavya Machine Tools
Bhavya Machine Tools is an ISO 9001:2008 certified tools manufacturing company in India. The company specializes in supplying lathe, drilling, V belt driven shaping, shearing, pillar and C type power press and machines for tool room, construction, metal and wood working industries. For further details please contact us at +91-79-4024 2800, +91 – 79 – 3007 4560 or visit our office located at
A-601, 6th Floor, Sapath-4, Opp. Karnavati Club,
S.G. Highway Road, Satellite,
Ahmedabad-380 051,
Gujarat. (India).