If you're in the market for a CNC Press brake machine, you're probably wondering which features to look for and which benefits it offers. This article will walk you through the features to consider, workbench, and costs of CNC Press brake machines. Whether you need a machine for bending sheets of metal, or you're just in the market for more precision and versatility, this guide will help you choose the right one for your business.
Features of CNC Press Brake Machines
A CNC Press brake machine has many benefits. First of all, it will cut labour intensity and increase production speed. Then, it will improve the quality of the product. Press brakes are highly flexible machines and can bend a variety of materials, including steel, aluminium, and copper. Here are some features of CNC Press brake machines. This is a quick guide on how to choose the right CNC Press brake machine for your needs.
This type of press brake has many features, some of which may be optional. One such feature is the ability to adjust tooling automatically. These machines have different magazine styles, some of which are located behind the back gauge, others along the side of the frame, and still others are located behind the bending window. Another helpful feature is automatic angle correction, which can address spring back and other issues with difficult-to-bend materials.
Another important feature of a CNC Press brake machine is its ability to automatically retract parts after bending them. This means that the parts that are shaped incorrectly will be retracted before they reach the shop floor. Additionally, a CNC Press brake machine can be programmed to cut small parts more accurately. It is also possible to incorporate relief cuts on the bend line, which eliminates deformation before the part reaches the shop floor.
The Speed-Bend series of CNC hydraulic press brakes are designed to increase production and reduce costs per part. Its ram can be programmed. The CNC Press brake delivers impressive performance and speed.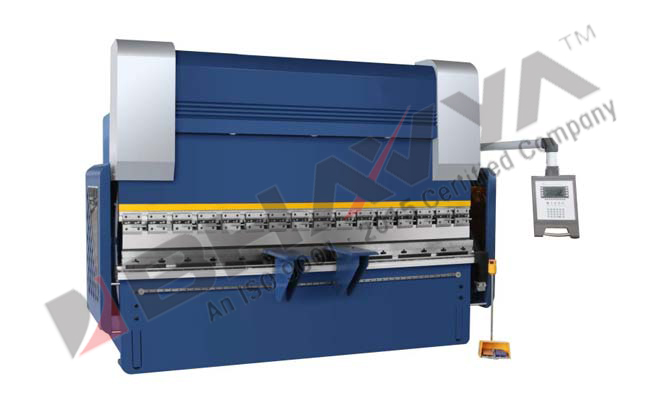 Benefits of CNC Press Brake Machines
The benefits of a CNC Press brake machine are numerous. For starters, it allows you to create a variety of different shapes. The additional axis makes the bends perfect and precise. You can also buy a machine that can handle larger quantities. CNC press brake machines are especially beneficial for mass production, where you can make large quantities of a single item. However, you should consider your budget and workspace before purchasing a CNC press brake machine.
Another benefit is increased flexibility. CNC Press brake machines can be adapted to the trial production of new products without adding additional costs. For example, a press brake can bend both "U" moulding and polygon forming with varying heights and angles. This versatility can reduce your labour intensity and improve the quality of your products. If you are looking for a CNC Press brake machine, consider purchasing one. The cost is well worth the investment!
Using a CNC Press brake machine can improve the overall quality of the end product. The CNC control allows you to repeat actions, and it is easy to switch from one application to another. CNC press brakes are an essential tool for the manufacturing industry and are flexible enough to handle both prototyping and process out. It is easy to learn how to use the CNC Press brake machine. Here are some of the benefits:
CNC Press Brake Machines Workbench
The CNC Press brake bending machine is a crucial piece of equipment used in the sheet metal industry for bending workpieces. This type of press brake machine has a frame made of left and right columns, worktables, and beams. The workbench is connected to the column by a moving beam that moves up and down. The lower die and the upper die are both attached to the workbench. An electrical system provides instructions to the lower end of the slider.
The CNC press brake frame is composed of a left and right upright plate, a worktable, and supporting bodies. It also includes a fuel tank. The fuel tank is welded with the uprights, which increases the rigidity of the frame and increases the heat dissipation area of the hydraulic oil. In addition, the wedge-shaped crowning ensures higher bending accuracy. To improve the efficiency and accuracy of the CNC Press brake machine, it is advisable to get a bench that is designed for bending work.
The CNC press brake is an electro-hydraulic synchronized double-cylinder bending machine. It can process different shapes and angles of moulds. Its advanced technology enables it to achieve closed-loop digital control through grating feedback. The machine can also achieve high precision and small geometric tolerance. Both the upper and lower workbench is equipped with deflection compensation devices. The CNC press brake machine is equipped with a computer system.
The CNC press brake machine is capable of producing different shapes and angles of metal sheets. It can also bend metal sheets with varying angles. The Y-axis has connected to the bottom die by hydraulic cylinders on uprights. Because of its complex technology, the NC press brake machine cannot provide real-time feedback on bending errors. It is, therefore, necessary to make adjustments to reduce the error. When you have a CNC press brake machine, it is essential to buy a bench that matches the workbench of the CNC press brake machine.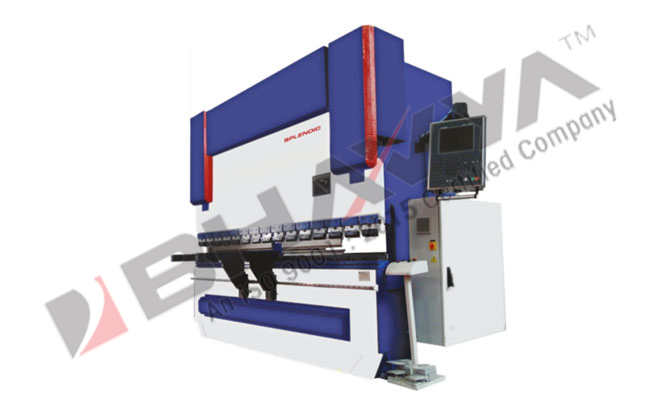 Cost of CNC Press Brake Machines
If you are in the fabrication industry, you're no doubt wondering about the cost of a CNC press brake machine. While it can be a substantial investment, CNC brakes are ideal for many applications. They are capable of bending sheet metal to precise tolerances, reducing downtime and increasing productivity. But there are some things to keep in mind when looking at the price. These include the following factors:
Downtime is one of the most expensive unexpected costs for most shops. It can cost you your operator's salary and parts output. A CNC press brake can help minimize this cost. Check with the manufacturer to see whether it offers after-sales support, estimate its lifetime, and recommend a maintenance schedule. You can also research the style of tooling to determine if it suits your needs. Consider where the CNC press brake is made, as Bhavya Machine Tools have distinguished itself as the best manufacturing hub for this machine.
Apart from the cost, it is important to consider the performance of the CNC press brake machine. Bhavya Machine Tools products are built on flexible automation and process efficiency. They are simple to program, autonomous, and interconnected, allowing bi-directional communication and simplified programming. The cost-benefit ratio is also very favourable.
Another aspect to consider when considering the cost of a CNC press brake is the control system. CNC controls will enable you to make adjustments more quickly and accurately in terms of back gauge and tonnage. This will help you bend more products faster. Manual press brakes are good for a single-off bend, but for a production line, you'll want a CNC machine. If you need to make changes regularly, you'll need the advanced features that CNC control offers.
CNC Press Brake Machines Installation
When it comes to setting up a CNC press brake machine, the most important step is to clean it thoroughly. You should hire an experienced team to perform a thorough cleaning before attempting to install the CNC machine. A good cleaning will save you time and frustration during startup and calibration.
The CNC press brake is composed of a frame, ram, oil cylinder, and die. Before starting the installation, make sure that the incoming power line has sufficient cross-sectional area and is connected properly. Make sure that all parts are aligned to avoid any problems down the line.
CNC controls are simple to use and allow the user to customize the controls to their liking. Although they can be complicated, CNC controls make the interface easy to understand and operate. A CNC press brake is also much more efficient than a traditional press brake. It will increase your production by 50% or more and quickly earn its keep. You can even buy used CNC press brake machines.
When a CNC Press brake machine is new, it may require an extensive overhaul. Afterwards, you may need to make repairs. The machine must be tested for smooth operation and to check for any malfunctions. The synchronous servo valve should also be replaced if it is malfunctioning. Make sure the timing belt is tight. Then, the ram must be moved to its top dead position. Lastly, the bolts should be tightened.
The Bottom Line
CNC press brake machines have high precision. Besides high bending and positioning accuracy, CNC press brakes are equipped with hydraulic automatic clamps. This helps reduce labour intensity and improve production time. A CNC Press brake machine is a great way to increase production and reduce costs. They can produce high-quality parts in a fraction of the time it takes traditional machines. CNC machines are more accurate, too.