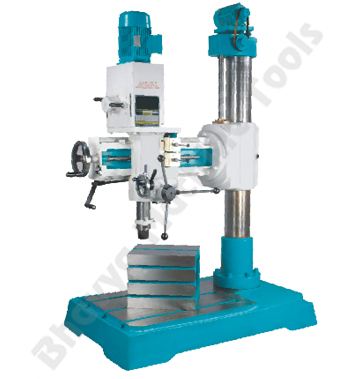 Drill machines have come a long way in history because of the value they add in numerous areas such as: infrastructure, mining and many fields that involve building, demolishing or exploring. There are various types of drills available in the market to enable consumers to have unlimited options when it comes to choosing the right one. When choosing it requires adequate information about the drilling machine and how it is able to meet the demand the particular consumer would want it to meet. There are various examples of good quality drills that have been tested and are certified to be user friendly and impressive. They include:pillar drill machine and a V- belt driven radial drilling machine.
These are able to carry out drilling thoroughly and have amazed many consumers because of the way they have been meticulously designed to perform efficiently. These equipment have systems that contain a routine spindle in a system head that is installed near a flexible radial arm that can be brought up or reduced. They are designed to make sure that they offer high quality routines that can be modified above the item while executing the drilling exercise. It can be used for exploration gaps that many machines are yet to attain. Get your hands on these machines today and watch drilling becomes easier.
Features and application that Pillar Drill Machines have
These exquisite tools have a rigid structure that offers firm support in the course of the drilling exercise which enables it to last over time making it highly durable. Its part is readily available and easy to access hence should any replacement of parts be required one needs not to worry about spending a lot of time looking for spare part for the Drill equipment. It is easy to maintain which helps the consumer save on cost while maintain and its precision parts are made of the EN-8 steel. The pillar drill machine is specially designed for fast metal removal rate which is highly favorable for extraction of ores as far as mining is concerned. The octagonal shape pillar bracket acts like a rib providing more rigidity and support that keeps it upright. It has a drive to the spindle that goes through a six-splined sleeve from the inside making it firm and hard to get damaged.
Features and applications of V-Belt Driven Radial Drill Machine
This Drilling equipment is equipped with pasts such as a closed grain cast, iron column, high quality arms, geared work head. Its moving parts are finished to close tolerance while it has a steel spindle, a pinion and a spindle ram which enables the operator to easily use and maintain it. It has exceptionally accurate drilling performance of high quality that enable the operator to execute Radial drilling in a fast and effective manner that will save time and energy which in turn increases work productivity. This device has managed to incorporate sophisticated in its designs with a touch of simplicity.
Drilling can now be an enjoyable exercise thanks to these highly innovative machines that have fully embraced technology to help the mechanical industry keep up with the modernized society.