As production volumes in industries increase various tools have been developed to handle complicated functions and heavy loads.  These specialized tools include: threading and gear hobbing machines.
Features and Industrial Applications of Capstan and Vertical Lathe Machines 
Capstan lathe are advancement to the current lathes. In the capstan, cutting tools for turning, drilling, boring, chamfering, tapering, facing and other operations are mounted on the turret.  When the operator finishes with one operation he rotates the capstan without necessary having to mount and position the each tool.
The capstan lathe machine is widely used in mass production where same piece is machined many times and has the same repetitive processes. It is easy to use, accurate and saves time.
Unlike other devices, vertical lathe have a vertically oriented chuck. They are compact and robust and their construction reduces both the work piece and tool overhang. This results to less vibration and warbling.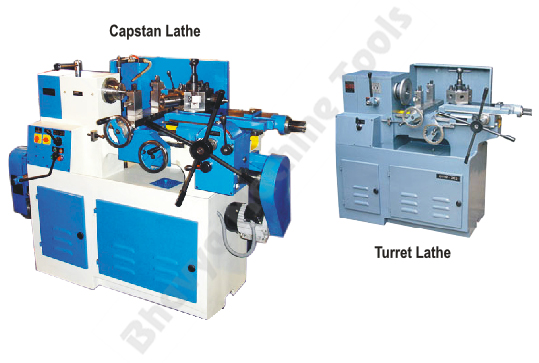 Vertical lathes are widely used to turn large diameter work pieces which horizontal cannot. They easily perform drilling, grinding and vertical milling operations.  They are also used to precision bearings, drilling large motor housing, drilling aeronautical parts, machining propellers among other functions.
Features of Planning and Threading Machines
Planning machines are specially designed tools for smoothening flat surfaces. The work piece moves front and backwards and the cutting device remove the material surface of work piece. Planners remove excess materials on surface plane flat surfaces.
Threading machines are specially designed to cut the wide variety of screw threads on bolts, shafts, and pipes. It may be fully automatic or semiautomatic. They cut high quality threads on shafts and pipes. The dies are held stationary as they work piece rotate making the threads. These are all geared to ensure accuracy and precision when cutting threads.
Hex nipple threading have tempered gears and specially used for threading hexagonal nipples found in many pipe fittings.
The bed physical dimensions, spindle bore size, pedestal box size, slide dimensions, threading length and motor power determine the size of bolts, shafts and pipes that can be threaded.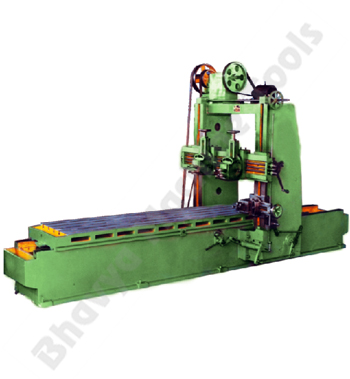 Industrial Applications of Threading and Planning Machines (hex nipple, bolt and hydraulic thread)
Bolt, hex nipple and other threading devices are used to cut threads on shafts and pipes. These dedicated instruments enable operators perform the treading operation much faster and produce threads with correct pitch and size. Form rolling tools impress threads on long shafts.
Features and Applications of Gear Hobbing Machines
It is specially designed to cut and form gears. Both vertical and horizontal gear hobbing devices can be used. Most parts of gear hobber resemble a milling but is specially constructed to cut gear, splines and sprockets.  In the hobber, the work piece is held on one spindle while the hob/gear cutter is held on the other.  Modern equipments have automatic indexing ad cuts threads very accurately.
Conclusion
Specialized equipments are ideal for high production environment and in cutting specially designed work pieces. Manufactures and workshop owners should therefore purchase these specialized for high volume and efficient production.