Demand for Modern Woodwork
There has been a great difference seen in people's outlook towards spending on modern furniture. On one hand, modernity caters to the different needs of consumers like space saving, compact, yet cost effective furniture and on the other hand people who go for owning a house are prepared to spend a little more for decorative aspects which remain within their budget. Modern furniture models come under this category.
Increasing Expectations for Home Decor
Advertisements and internet marketing have been focusing on the attractive aspects of keeping the dwelling area modern and furniture is considered one of the important features that remain quite a long term investment than those décor things that remain fragile or just a mark of fantasy. In addition, lesser space shared for inhabiting and more compact storage options has also significantly increases the demand for wooden furniture.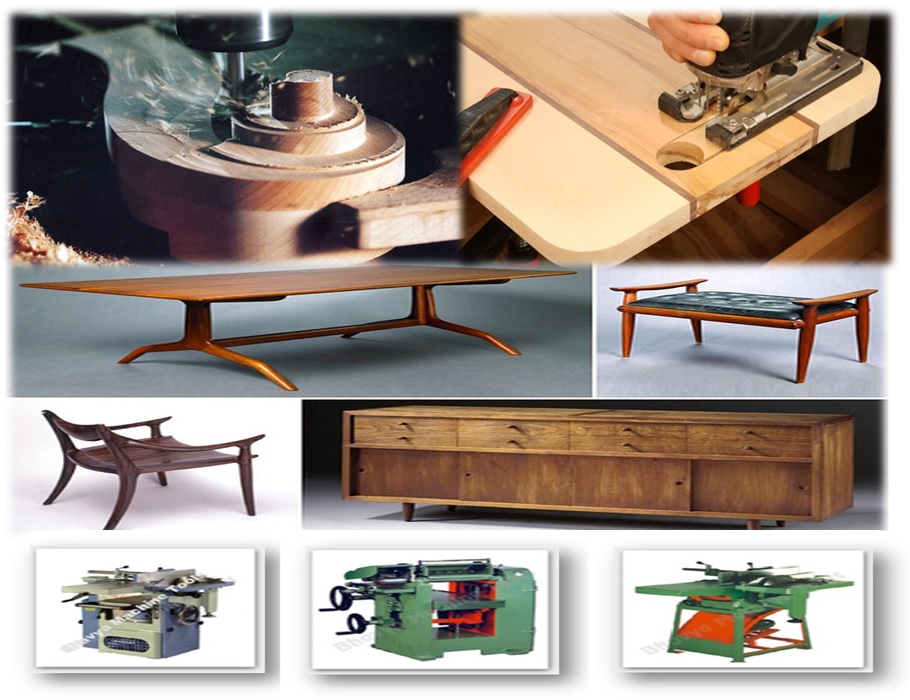 Woodwork Made Simple with Exclusive Machinery
In order to meet the growing percentage of furniture demand, many industries have turned their focus towards investing for higher range of production. The need for innovative and highly performing woodworking machines are seriously felt in several countries. In addition to that, it use for furniture making subsequently obtains multiple merits including,
Less labor requirement
Less cost for production
Precise measurements can be obtained with the help of respective tools
More productivity in comparatively lesser time
Suitable for making changes in interior design in comparatively less time
Creates opportunity to design complicated furniture models, etc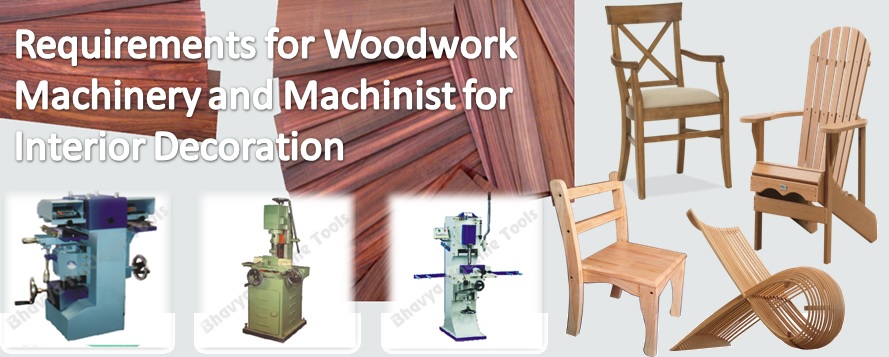 How Furniture Industries Tackle the Requirement for Mass Woodwork Production?
Managing Operational Requirements
Furniture industry is set to face increasing demand for innovative works. Large factories which have a huge production demand depend on automated equipments. Moderate and small range of furniture manufacturing units with in-house manufacturing facilities depends on specific timber operations like surfacing, molding, etc. When it comes to interior design wood work has greater attention as more modulations have to be done in designing therefore for effective operation equipments remains the right choice.
Labor Requirement
In some larger as well as smaller furniture making factories wood machinists are considered mandatory for operating with hand held tools like planers, saws, etc. However, since the past decade considerable transformation can be seen in woodwork industry in terms of employing machines in the place of manually operating tools.
Machine Range for Specific Woodworks
There are different types of tools available today to match particular type of work like carving, drilling, surfacing, molding, grooving, etc. We present extensive range of workshop equipments classified into sheet metal machinery. Some of the important devices  available with us are,
High Speed Router for grooving and shaping wood work pieces
Tenoning tools for creating tenons to join different wooden parts
Chain Mortiser for heavy duty mortising jobs
Chisel mortise for drilling holes
Spindle molder for creating curve shapes in wood work pieces
Auto mold device for creating straight and angle molds, etc
Conclusion
The demand for interior decoration through variety of wood furniture has increased the application of this machinery. These equipments are found to be very useful for making furniture in short time and to create innovative interior with wood work.