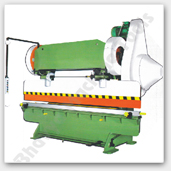 A press brake is also referred to as a brake press. It is basically a powerful machine tool that is commonly used for bending sheets and plates; particularly for bending sheet metal. It forms preset bends by holding the work piece in between the suitable punch and matching die. These are normally classified as per the means of applying force. The different types available in the market include the mechanical, hydraulic, pneumatic, and servo-electric press brake.
Why Buy Press Brake?
There may be many reasons for buying and using it. Hence selecting the right one for your workshop is very important. Thus, first of all it is necessary to determine the type of work that needs to be done. Nowadays, several manufacturers provide a wide range of press brakes in different dimensions and specifications. You can select a particular model, of the required size and quality, as per your specific needs and budget.
How to Select Press Brake?
Moreover, before selecting, it is recommended to take the advice of an expert, or a reliable supplier and reputed manufacturer; since they have in-depth knowledge and vast experience about the various types and models available in the market. There may be various reasons for purchasing a press brake such as; for starting a new workshop, for expanding your manufacturing capacity, for fulfilling a specific requirement, or just for replacing an existing press brake.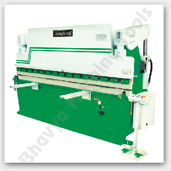 Further, it also depends whether you a need it for a short term and on a temporary basis; or for a long term and on a permanent basis. Another significant factor is your financial plan. This refers to your budget limit, and whether you are ready to purchase a costly machine. In case, you have a limited budget and temporary requirement, you can also select used or second hand one. On the other hand, if you can afford a new, it will be more effective and also last for many years. Besides, a new and good quality machine will assure better accuracy, higher efficiency, and total safety.
Moreover, another important factor is finding a renowned and trustworthy supplier. This is relatively confusing, because today there a numerous local and international companies that supply new as well as old machinery. You also need to confirm that the required model is of high quality, and is also available at the appropriate price.
The Bottom Line
Hence, you should contact a reliable supplier who has sufficient knowledge about the various types and models. And this supplier must be capable to properly guide and suggest the buyers, to select a particular type of machine that suits their specific purpose, meets their individual needs, and is within their budget limits. Moreover, it is better to select a supplier that also provides all the related spare parts and even offers services for repairing and maintaining various press brakes.