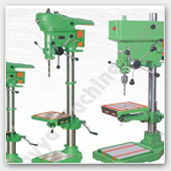 A drill machine is primarily utilized to drill a variety of wooden and metal items. It is also commonly applied in construction work, drilling foundations, breaking boulders, quarry work, etc. These are easy to operate and highly reliable. They can precisely carry out multiple functions such as drilling, boring, reaming, lapping, counter boring, tapping holes, etc. Today, a wide range of tools, including the radial drill are manufactured throughout the world. As a result, the buyer sometimes gets confused while purchasing a drill device. Besides, some people are not aware about the specific equipment that will exactly meet their particular needs. Hence the following buying tips are provided in order to help the customers take a better decision.
Drill Machine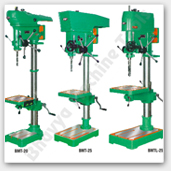 As a buyer you should first gather the details about the different makes and various models of drill machines that are readily available in the market. Then you can simplify your choice by determining your specific requirements. Moreover, you should also concentrate on the main characteristics of the equipment, such as the size of the drill head, the base plate, as well as the drilling capacity, drilling depth, and drilling power. Further, you should also ensure that the drilling head can be adjusted, in order to accurately position it on the work piece. Besides this, you should opt for that is built using good quality materials, so that it lasts longer. Another major factor to keep in mind is that the chosen unit should operate smoothly and silently. This is because equipments that make a loud noise disturb the people working nearby, and it may also increase the wear and tear of the device. Moreover, one of the most important elements to consider is that the equipment should have easy to access control buttons that are simple to operate. Visit Bhavya Machine Tools to check various models of drill machines.
Radial Drill Machine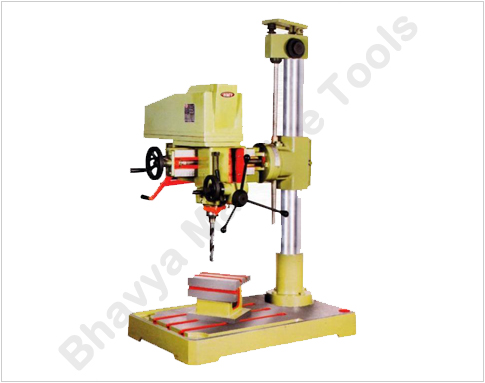 It is usually categorized according to the length of its arms. So, make sure that the selected radial drill will be able to accommodate the largest size of work pieces. Further, you should select a radial drill depending on the size of the material that will be drilled. Moreover, you should even consider the range of movement that will be required for the radial arm. Another point is the level of accuracy; this will ensure that the drilling tasks will be perfectly executed and thus provide optimum results. The last and most important factor is the cost of the equipment. Hence, in order to get a drill machine within your budget limits you should compare the price of similar models offered by several manufacturers and various suppliers; and then prepare a final list of the suitable companies. In case you want to buy a large number of device you should try to get them at a relatively lower price.
Conclusion
Hence the above mentioned useful buying tips for drill machine will help you to get the best possible equipment as per your requirements.