As the production metal cutting volume increases in the industries the hydraulic hacksaw tool offers the solution to accuracy and efficient metal cutting. The skilled and professional manufactures of hydraulic hacksaw equipments have manufactured high superior quality and durable for faster and high precision. They use a high quality material that are accredited and complies with the international standards worldwide. These products are readily available in the market at affordable prices.
Features and Application of Hacksaw Machines.
These are a fine toothed with a blade that is held under the tension of a firm frame. It is used in cutting materials such as the metal or the plastics.
It contain metal arch with firmly handle with a pistol grip and the pin attached on the narrower disposable blades that is made of high quality raw materials.
These are technologically advanced to meets the current demand in the market and offers the client satisfaction. The blades are readily available in different sizes with standard length usually 10 to 12 inches.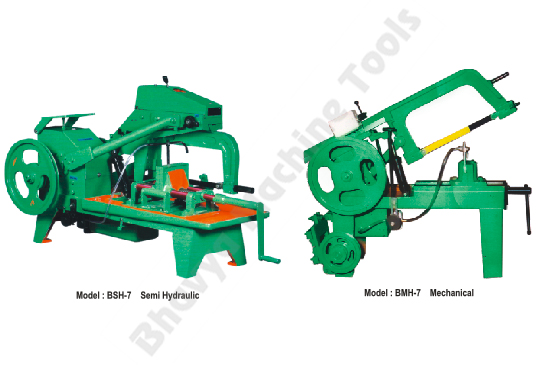 Specialized Features and Uses of the Semi Automatic Hacksaw Machine.
Saw frame that is rigid attached and ensures different types of cut such as square, straight cut and parallel cut that takes place automatically in contact with work pieces and reduces wear and tear of the blade.
It has two levers that help in regulating and controlling the rate of the feed and raising bow automatically switching off on the cut completion.
It have large proportional bed which helps in guiding the way of the material undercut as it is rigid constructed.
The jaws are fixed and are easy to adjust depending on the material to be cut.
Industrial Applications of Hydraulic Powered Hacksaw Machine.
Hydraulic powered hacksaw tools have numerous industrial application which includes the following: tool rooms, engineering workshops, stainless steel, copper and alloy mitre cutting up to 45 and rolling Milles.
Why use Hydraulic Powered Hacksaw Machines in Workshop Operations?
Hydraulic hacksaw machines are very efficient in cutting large sizes or sections of the metal sheet such as steel and therefore is of great significant in the workshops operational as they maximizes production and makes work easier. They are able to cut a diameter of 10 to 15 mm which is a tedious and cumbersome work when using normal hacksaw. It is very important for the workshop to use hydraulic powered hacksaw in carrying out the most difficult task that are time consuming. It is fast, durable, low maintenance, save time, self lubricate, tooth hardness and accurate. It ensures fine cut with longer services life with full efficiency in cutting.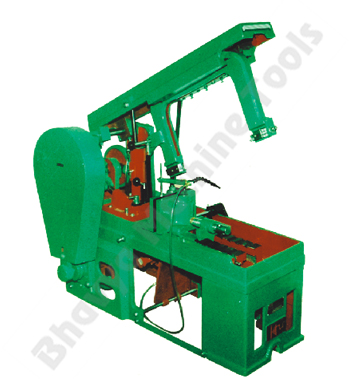 Tool Room Machines and their Uses.
It include the following: milling devices are used in high precision metal shaping and solid materials.
Grinding device is used in grinding metal sheets and other solid materials
Slotting tool is used to slot metal or wood screws, shaping and cutting the metals sheets as well as automobile apparatus.
Conclusions.
The various special features which include: maximum utilization blades, adjustable stroke, quick clamping and centralized clamping. These are common known for high functionality and with lower energy consumption. The several industrial applications which includes; tool rooms, engineering workshops, stainless steel, copper and alloy among many others. Therefore is very important to use hydraulic powered hacksaw, tool room's and hacksaw devices as they are very effective, save time, cut larger diameters as well as thickness, fast and economical.