Metal Parts in Used For Kitchen Ware Design
Cooking utensils made of metal have great demand all over the world because of its durability and wear and tear resistant nature. Creating different shapes of utilities still have excellent reception from consumers. When it comes to applying metal as raw material, aluminium and stainless steel remain the prominent options other than power coated ingredients. Creation part requires accuracy in production without which convenience would be doubtful.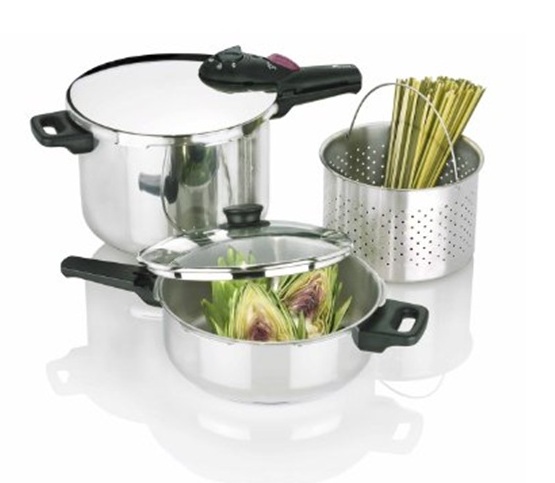 Equipments Considered for Production
Kitchen produce ranges from wood spatulas to premium steel vessels. They are available in different shapes and sizes in accordance with usability analysis. In earlier days wood turning process was considered as prime source of inspiration in creating cooking components. Turning device had been in existence since 12th century where many products were made including utensils, vessels, toys, etc. Wooden molds were also created using the above system.  Cylindrical forms of job material were diagnosed as perfect for producing spherical shapes of elements. The speed of device was also found to be compatible to meet manufacturing requisite.
Transforming Basic Ingredient-Role of Press Device
Press has important role to play in transforming raw material into the expected thickness. Some factories make use of hydraulic and Power device with respect to their productivity requirement. Hydraulic device offers cost effective manufacturing and power provides efficient high speed performance in producing small to medium variety of cooking accessories.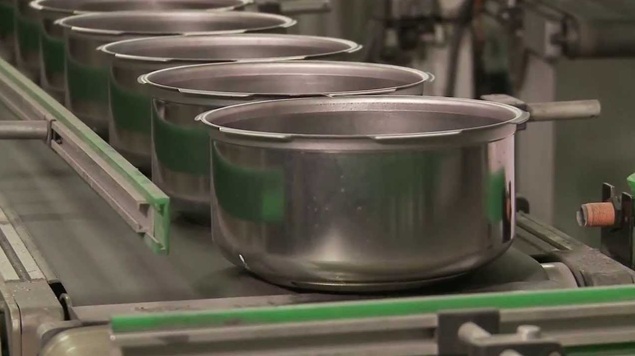 Bowl Turning
Lathe was supposed to be the most convenient forms of machining tools through which manufacturers try out extensive array of products. It also stayed sufficient for carrying out bowl turning, making of carved vessels and many related objects at comparatively short time.
Sharpening and Finishing
Mill comes next in this role and this is highly relied upon for sharpening smaller range of tools. It provides perfect surface for the objects and make them prepared for adding fixtures like handle, screws, and steam vent with nut.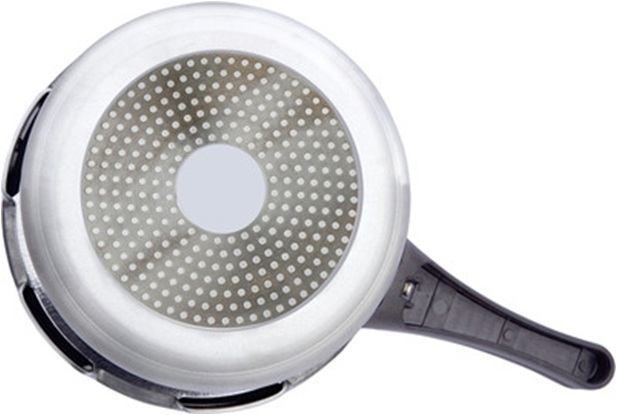 Making of Pressure Cooker
Pressure cooker is top priority element for cooking. It is composed of different metal parts including,
Lid,
Main body,
Pressure regulator is made from work piece.
Aliminium alloy, stainless steel are some of the suitable elements employed in manufacturing. These are reliable and cost effective material and provide good results for prolonged usage.
Copper is also used in minimal quantity as the base to add efficiency in absorbing heat.
Some utensils are made by using copper as main ingredient.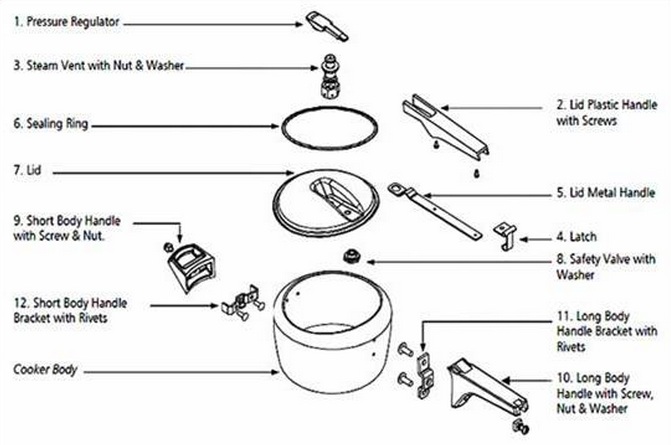 Processes Involved
Machining can be classified into various processes as far as creation of kitchen goods is concerned. It includes,
Cutting of raw ingredient into circular or cylindrical form or any other shape as per the desired outcome. In some factories they use guillotine shear to support bulk production.
Trimming of body is completed using press. Excess amount of material is removed to reach dimensional accuracy.
Notching is done using bench drill and it is required to make engravings like brand image and other details which manufacturer wishes to appear.
Holes are created to add handles and for fixing additional parts. Drill becomes highly required in this regard.
Buffing and polishing process provides perfect shiny outcome giving the object new and fresh look.
Conclusion
Machining tools are applied in wide range of industries. They are very supportive in manufacturing of kitchen friendly equipments and vessels.