Workshop machinery is also known as machine shop tools. This equipment is used in the fabrication or machining process. The process will involve transforming raw material into a useful product. Each type of Workshop equipments will have its pros and cons. It is therefore important to carry out a detailed analysis when buying. There are different types of devices used in the workshop. The tools will come as very basic tools to highly sophisticated computer controlled equipment. Common tools shop comprise of the following: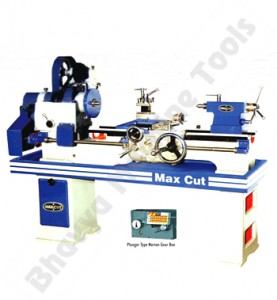 Drill Machine: A drill is used to create a round hole on a material. It can either be stand mounted or installed on the floor. It operates via an electric motor. Parts of a drill instruments will include a radial arm, mill drill, drill press, and a geared head.
Sheet Bending Machine: This is basically used to bend the raw material into the required shape. The sheet bending may be operated automatically or manually.
Lathe Machine: This equipment is used to produce a number of similar looking objects. It will involve cutting, drilling, knurling, sanding and shaping to produce finished products.
Milling Machine: It shapes and cuts solid raw materials to the required size and shape. The equipment will either operate manually or automatically to mill materials which include metal.
CNC Lathe: This is a computer controlled lathe which is more versatile and effective compared to the non-computer controlled lathes.
Shift from Standard Mechanism to Machine Tools
Over the last decade, more people have been switching from standard mechanisms to Workshop devices. This is attributed to a number of reasons which include the following:
Automation: The normal way of cutting and shaping materials is very tedious and laborious. However tools shop are automated. This makes the whole process easier and user-friendly. An operator will spend less time and effort hence improving the rate of production.
Affordable: Previously, the cost of the workshop tools was beyond reach for many people. However, better technology has made more affordable thus more people are able to purchase the tools.
Flexible: Unlike the standard mechanisms, workshop tools are very versatile. A single machine will perform different tasks hence minimizing the cost and space taken when using different tools.
Workshop Machinery Expansion in Last Decade
Workshop machinery expansion has been very impressive. The last decade has seen an increase in demand for workshop machines as more people opt for tools rather than standard tools. This demand is driven by people becoming more aware of the different drill, sheet bending, milling, and many others. The main regions that manufacture this equipment include India and China. It expansion has also been influenced by shortage of raw materials in regions such as China. This has led to competing regions such as India experiencing an upsurge in demand.
Conclusion
The workshop machinery expansion is still in its early stages. More demand is expected. This is influenced by economic growth in different regions where workshops are being established. Effective marketing is also another contributing factor that is making people switch from standard mechanism in favor of workshop machinery.