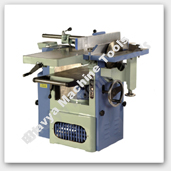 These days a wide range of workshop machinery is readily available in the market. Therefore many people find it difficult and get confused while purchasing the appropriate equipment for their woodworking needs. Hence buyers should consider the following key factors in order to buy the right equipment for their workshop.
Specific Requirement
First of all you should check that whether the function of the tools you have selected for woodworking exactly meets your requirements or not. Some people select the device just because they prefer the brand or like their features, although it is not as per their needs. Hence confirm that the functionality of the selected device actually fulfills your purpose.
Personal Budget
Another significant factor is your budget for purchasing the required woodworking machinery.  It is a fact that today many woodworking tools are relatively expensive. Moreover, superior quality tools are always available at higher rates. However, some people disregard better quality equipments, and go for low quality tools since they are cheaper. Also, low priced machines may not last longer, will not function properly, and may need frequent maintenance and repairs.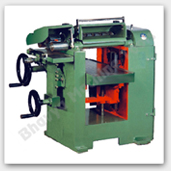 Therefore, cheap tools may actually become costly, due to extra expenses required for repairing the related spare parts. Another option is to buy a top quality unit with limited production capacity. This will be available at a relatively lower price. And later on when you have enough funds, you can buy latest, advanced and expensive woodworking that has higher production capacity. Anyway, the best thing is to purchase a good quality tools that is within your budget.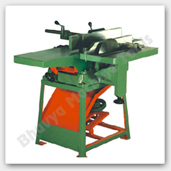 Used Machinery
Many buyers now prefer a used or second hand woodworking equipment, instead of purchasing new equipments. This is due to the fact that you are likely to get a standard grade machine at a reasonable price. A variety of used tools are now available. Even though they are old, they function like new ones, because they are well maintained over a period of time. You will thus save money and also get the required machine at an affordable price.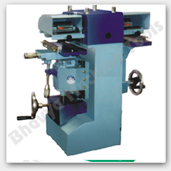 Workshop Space
One more important point is the size of woodworking machine as it is related to the required space in your workshop. If you have a large workspace, then it can easily accommodate several equipments, as well as large sized. However for small workshops, it is better to purchase compact and small. A combination machine is also advisable, since it has the ability to perform multiple functions in the same unit.
Online Buying
You can either go to a local shop for buying woodworking equipments, or simply visit the internet. Nowadays many websites sell a vast range of tools at competitive rates. You can conveniently get all the details for each product and select the required item according to your specific needs, personal choice and budget.  Basically it is better to buy suitable machinery from an online store that is well known locally as well as globally.