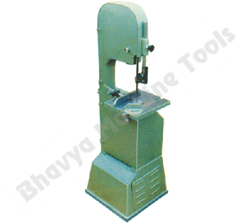 The bandsaw machine is one of the most essential tools widely used for woodworking, metalworking and cutting a variety of materials into straight, curved and irregular shapes. Nowadays, a wide range of bandsaw equipments are available in the market. They are built as per the industry standards, and each model has various features and different specifications. Hence, choosing the required bandsaw device may be difficult and confusing. You should therefore take into account the following features while selecting it.
Frame Material
First of all you should look for the frame construction of the bandsaw machine. They are either made from cast iron, steel or aluminum alloy. You should basically select a good quality workshop equipment since it will run smoother, track better, and last longer. Further, go for band saw table that tilts right up to 45 degrees for angled cuts. Also ensure that the table tilts properly and see that there is no obstruction for the blade. It should be equipped with a meter track, and band wheels with tires; and cleaning brushes for cleaning the wheels. Also check that it has an inbuilt dust collection point, so that you can connect it with a vacuum cleaner.
Motor Size
Secondly the size of the band saw motor is also significant.  Hence check the horsepower and choose a machine with minimum ¼ HP for light work and for wood working. While heavy motors such as 1 HP or more is suitable for large scale projects and to cut various metals. Moreover, it is necessary to check the size or depth of cut and the throat.  The depth of the saw cut is the distance from the table up to the upper blade guides. This is the ability of the bandsaw machine to cut the related object.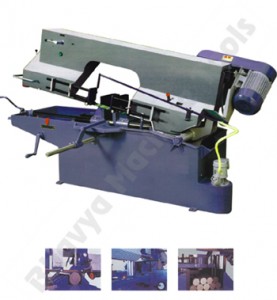 Some have smaller depth of cut. Hence an optional riser is required to extend the depth. And the throat refers to the distance from the blade to the vertical frame of the bandsaw. This distance is related to the width of the cut that can be executed by the machine. For example a 12 inch band saw is basically the throat size of that model. So select the appropriate model, based on the material to be cut.
The blade of a bandsaw is held either by guide blocks or bearings. Basically bearings are cooler, smoother and quieter than the blocks. Generally bandsaw units have guide blocks made from steel. However bearing kits and resin blocks are now available. They run cooler and smoother than the steel blocks, the noise level is also reduced considerably; and the blades will also last longer.
Finally, select a bandsaw machine of reputed brand and renowned company. Also verify the safety features and warranty conditions. The power switch should be easy to reach and located properly to avoid accidents. Moreover check about the after sales servicing and repairing of the equipment. The machine spare parts should also be readily available.