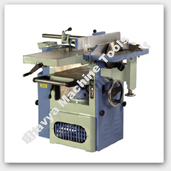 Woodworking machinery or tools are used to cut, carve or shape wood. A tool with a motor reduces the work of the operator and increases the production. In a wood processing business these are craft the desired shape or dimensions from the piece of wood work.
Woodworking machines
These are basically workshop tools. They are either operated manually or are computer controlled. For the small scale work manual devices are excellent but computer controlled are ideal for mechanization of wood processing work in industries. Computer-controlled tools have a cutting accuracy of 0.000″ – 0.001″. These are used for intricate work that requires a high degree of cutting accuracy and it also increases the production capacity.
When working manually with wood a lot of noise and vibration is felt. This is reduced to a great deal if woodworking machines are used. The finished product is smoother and has a professional look.
Different type of wood working machines are used by craftsmen to produce works of art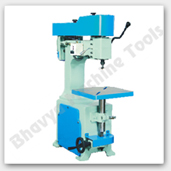 from wood. The time taken for any work is reduced as working with wood becomes more proficient and gives a skilled finish to the finished product. Industries involved in wood carving, cutting and shaping primarily buy these equipment.
Types of woodworking machines
Different types of woodworking unit are used in workshops and industries for jobs like wood cutting, shaping, finishing, drilling, grinding etc. It is very essential to select the appropriate type that is suitable for precision and competence required and that which will meet the desired requirements.
Circular saw or a table saw gives more flexibility as it can be angled for sharp or minute cuts and gives better accuracy in cutting lengthy boards. Regarded as an essential tool of any wood workshop it is frequently used for neatly cutting large pieces of wood. Cuts at an angle, straight or curved can be made using this.
The router is used with a tableto make fancy cuts and more professional looking woodworking easy. The wood is held with a guide and the craftsman can cut fancy work into the wood.
The drill press is a multipurpose woodworking unit which is widely used for drilling accurate holes or to bore holes at different angles in the work piece.
A jig saw machine cuts random or irregular shapes out of wooden work piece. Artistic patterns can be made using this. Jobs like making toys, carving and decoration items made from wood, can be done using this.
Band saw is compact in size and can be easily operated even in crowded workshops.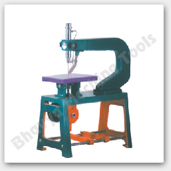 Wood working machines provide competence to the work, they lessen the wastage and help in accomplishing the most accurate cutting, shaping and other wood processing works in much shorter time.
Therefore, woodworking devices are an efficient solution for wood shaping applications as they make the work easier and faster. Industries dealing in wood work like furniture, timber, wooden toys etc. use these technically advanced to increase the output, and improve the quality of the product.