CNC Bending Machines are a great way to create a variety of products. They can be very simple to use and are very fast and accurate. They are also extremely versatile, meaning you can use them for a variety of different applications. However, you should look for certain characteristics before buying a CNC bending machine.
CNC Bending Machines are Simple to Operate
A simple to operate CNC bending machine is a CNC-controlled bending machine. This machine is programmed using a PC with a dedicated programming software. The user can import and export engineering data using the mouse and keyboard. Its programs can be connected with external workstations for further processing. This machine is easy to operate and requires no prior training or experience. It automatically checks inputs and corrects errors. It also calculates the flat length of each part and sets the precise position of side stops.
A CNC bending machine can perform many different functions. First, it loads a program with the part number. Once the part has been loaded, the operator presses the foot pedal to start the bending process. This machine has built-in safety features, including a foot pedal to ensure that the operator is properly supported while operating the machine. After a few seconds, the bent tube is completed.
CNC bending machines are very simple to operate. They can be easily installed and are inexpensive to purchase. They use stringent manufacturing processes to ensure a high-quality machine. They also provide a simple user interface, allowing even a non-technical user to operate the machine.
Depending on the bending type, a CNC machine can be configured for U-, V-, or channel-shaped bends. The CNC bending machine is often used with sheet metal, and it is able to handle multiple meters of metal. CNC bending machines are also capable of creating complex components. The only limits to their functionality are the size of the workpiece and the tensile strength of the metal. If the metal is not compatible with the CNC bending machine, the result can be over-bending or breakage.
CNC Bending Machine is Fast
The Fast CNC Bending Machine is a versatile CNC bending machine that is capable of bending both short and long tubes. It comes with an integrated lubricant and has the ability to bend non-standard shapes and profiles. It is also equipped with quick changeover dies.
Fast CNC bending machines are now playing a pivotal role in a variety of industries. Its compact size makes it perfect for aerospace, HVAC, and medical applications. Its precision surface ground platform and high-quality components ensure maximum part clearance and enable complex part shapes. The machine's Safety Mat system is selectable and shuts off the hydraulics in case of an unexpected stop.
The optimum bend radius depends on the material's thickness. It should be six to twelve times the thickness of the sheet metal. In addition, the angle of the bend should be 0.8 to 2t. It is important to keep in mind that different toolsets are used for each bending process.
Fast CNC Bending Machines are capable of performing multiple bends within a short period of time. Some models feature programmable back stops and can produce intricate components in minutes. During the design phase, it is important to test the concept of the product with a prototype. This way, flaws can be identified early and the working model can be approved quickly.
Fast CNC Bending Machines are easy to operate with simple instructions. Simply input the data required and you can have the desired result in a few minutes. When using a CNC Bending Machine, it is important to follow safety procedures. Wear the proper safety gear and ensure that the machine is in a normal position.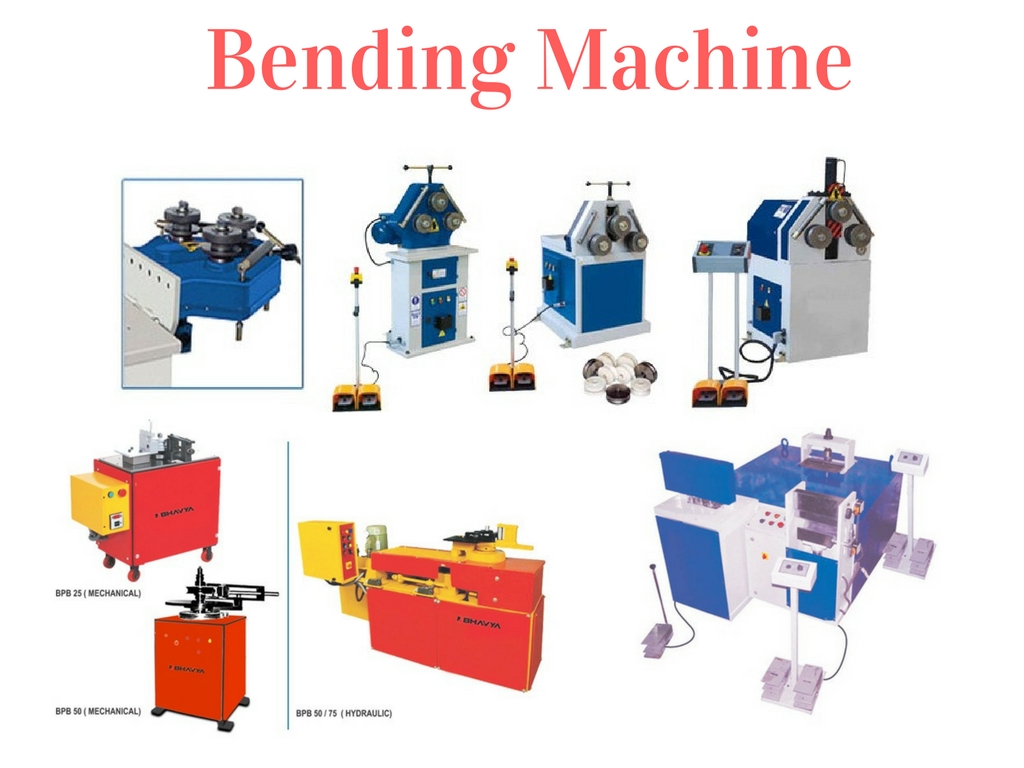 CNC Bending Machines Perform Accurately
Accurate CNC bending machines are gaining a greater importance in a variety of industries. These machines perform a variety of operations and can be programmed to meet individual needs. Some machines also allow connecting to external workstations for further processing. For example, in some cases, CNC bending machines can be programmed to drill holes for bending parts, while others have a punching machine for this purpose.
They can be used to bend a variety of metal materials, including sheet metal. Accurate CNC bending machines can perform a number of tasks, including cutting, bending, and socketing. This type of bending machine can create a wide variety of objects, including pipes, fittings, and other components.
When choosing an accurate CNC bending machine, you should consider the following elements: the material to be bent, the size of the workpiece, and the bending radius of the parts. Accurate bending machines can create complex components, but their accuracy and repeatability are limited by the size of the workpiece and the tensile strength of the material. If the two factors do not match, the bending process could result in overbending and breakage. If you're not sure how to make the right choice, you can always enlist the help of a professional supplier like Bhavya Machine Tools.
Precision bending technology has come a long way in the last few decades. While one degree was considered to be high precision in the 1970s, today's accuracy levels can reach as high as a half-degree or quarter-degree. There are several factors driving this change, including automation and robotics. Human welders can tolerate a certain degree of variability, but automation and robotics cannot. They need incredibly accurate parts to perform their functions.
Versatility of CNC Bending Machines
A CNC Bending Machine is a versatile piece of equipment that can be used for a variety of applications. The programming process takes place on a PC with dedicated software. This can be an internal workstation or an external workstation. The operator enters values by using a keyboard and the software checks and validates them. Any errors are corrected immediately. The software also automatically calculates the flat length and side stops of the part. The software also allows the user to alter a wide range of parameters. The machine also includes an optional back gauge, which allows for fast positioning of parts.
The CNC Bending Machine is versatile because it can perform a range of tube radii. In contrast, manual tube processing is much slower and difficult to get exact results. Moreover, it is difficult to get accurate results if the bend radii are too small. Therefore, this machine allows for a flexible and cost-effective manufacturing process.
CNC tube bending allows for more intricate part forming and is more versatile. It also allows for precise, repeatable bending. The radii of the bends can be set according to specifications, meaning the operator has greater control over the process. Manual tube bending machines, on the other hand, are often designed using zero-tolerance gauges. The accuracy and repeatability of manual tube bending machines depend on the skill of the operator and the accuracy of the tool.
Cost of CNC Bending Machines
CNC Bending Machines play a vital role in various industries. The bending machine uses a programmable control system that allows you to set a particular curve in the workpiece. This machine allows you to customize the bending sequence to meet your precise needs. It ensure that your bending machine works accurately and consistently. It also has the advantage of storing all parameters and procedures.
A CNC bending machine can produce precision parts with higher repeatability than a manual machine. It also offers a higher level of precision when it comes to forming. Because the sheet metal can deform during bending, compensation devices are available that will compensate for this. The CNC bending machine will produce the desired shaped parts within a few minutes. Just make sure that you follow safety precautions by grounding and adjusting the controls properly.
One of the biggest factors in determining cost is the type of material to be bent. Some materials are more expensive than others, and your fabricator will be able to advise you on the cost-efficient options. When choosing materials, you should also consider the thickness of the material, the geometry of the part, and potential machine interferences. Having a better understanding of common bending processes can help you design a cost-effective part.
The Bottom Line
CNC Bending Machine is ideal for a variety of applications, such as automotive, HVAC, aircraft, and medical. Its precision surface-ground platform and high-quality components make it the ideal machine for these industries.
If you plan to bend large volumes of component shapes, a CNC bending machine should be able to handle the process. It is also essential to consider the tonnage of the work bench. The cost of a CNC bending machine depends on the type of component that you are bending. If you are making many small components, you may need a smaller tonnage machine.