Power presses are a common type of machine tools. They can be a great benefit in many different industries, including metalworking and woodworking. Safety is an important concern when operating these machines. A good way to protect your staff is to install mechanical interlock guards or fixed guards.
Hydraulic Press Machine
Hydraulic press machine tools are used to form a variety of work pieces. They are designed to bend, draw, punch, and coin work pieces. Each tool has its own special configuration that allows the user to control the amount of force applied to different pieces and the amount of time it takes to complete each operation. Hydraulic presses can also be customized to perform various operations at different stages. Customization options include the shape of the die and the type of hydraulic fluid used to press the workpiece. Depending on the desired results, hydraulic presses can be customized for any size or shape of the workpiece.
Hydraulic press machine tools can produce high-quality components, assemblies, and parts. They are used in many industries. Hydraulic press machine tools can complete many large-scale processing tasks, including metal forging. These machines can reach up to ten thousand tons of pressure, and are commonly used for pressing materials together. They can also bend and straighten metal. Hydraulic technology has a history dating back thousands of years. Hydraulic technology is based on the principles of fluid flow and control. Joseph Brahma developed the first hydraulic press in the 18th century.
The increasing production of electric vehicles in the United States and elsewhere is increasing the need for more efficient metal processing equipment. Hydraulic presses are an ideal tool for shaping metal in the automotive industry. They can significantly increase the speed of production.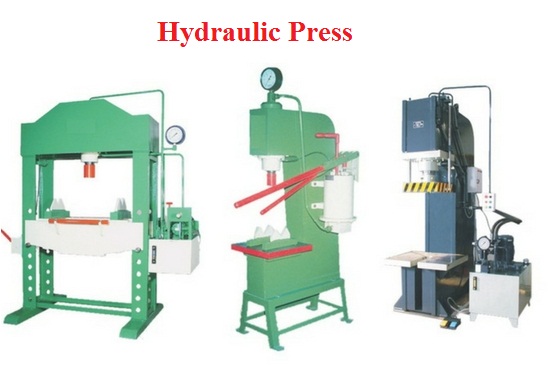 Hydraulic Press Brake Machine
Press brakes can be used to cut and bend metal parts into a variety of shapes. They work by applying force to a metal piece as it passes through the press. There are two types of press brakes: straight and offset. A straight type of press brake can be used for thicker materials.
The bending operation is controlled by a pedal. There is also an emergency switch. The clamps that are used in hydraulic press brakes include normal clamps and fast clamping tools that allow quick changes to the top punch. Safety is another concern when working with hydraulic press brakes, which come with steel fences and safety devices to prevent worker injuries.
A hydraulic press brake works like a pump that exerts pressure on a small cross-sectional area. This results in high mechanical force. Unlike flywheel-driven presses, hydraulic presses use little energy and are safe. The hydraulic fluid is transferred to the larger piston, which then applies more force to the material.
The structure of a hydraulic press brake consists of a frame and two upright plates with supporting bodies. It also has an oil tank that enables it to provide maximum fluid pressure while bending the material. The frame is made of metal and is connected to the fuel tank. The uprights have welded connections with the fuel tank to enhance the rigidity of the machine and increase its heat dissipation area. It also features a wedge-shaped crowning that ensures greater bending accuracy.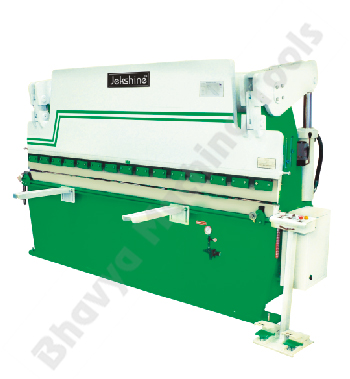 Final Thoughts
Hydraulic Press machine tools offer a number of benefits over conventional pressing machine tools. In addition to their accuracy, these presses are designed to operate cleanly and minimize operating costs. Clean operation eliminates the need for pneumatic equipment and reduces the need for maintenance personnel.
The hydraulic press brake is a powerful machine tool that can be used in many applications. It is designed for precise and repeatable bending of metal sheets and rods. It has many benefits, including accurate bending and quick set-up. It can save the labour and time of the operator. Compared to a traditional press brake, this machine is able to produce the most precise bend angle and frame.