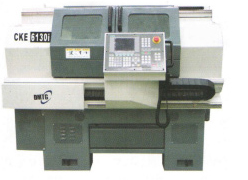 CNC is the short form of computer numerically controlled which refers to a process in which a computer reads code instructions in order to control a  tool. A CNC lathe is controlled by a computer due to which the material can be cut, drilled, sanded, shaped or polished quickly. In order to meet a variety of industries, modern technology is required. It can give a specific standard of accuracy and speed which can enable a workshop to fulfill even the difficult demands of the industries and achieve success in providing completion of jobs as per the their requirements. The basic benefit is that it requires minimum human efforts and so the possibilities of workers getting injured in workshops have reduced to a great extent. These computer operated lathe have given a great level of accuracy in production due to which more and more workshops and industries are inclining towards applying it in their production. Thus, CNC lathe machines can make your job easy considerably by providing accuracy and speed both. If you are convinced with the idea of buying a CNC tools but need to have more details about it then you should consider reading this article further.
Advantages of CNC Lathe Machines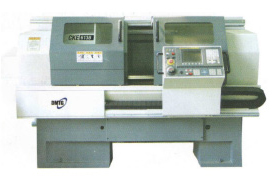 The foremost advantage is that it makes difficult jobs easier and quicker as it is fully automated with a computer program. It operator has to feed the dimensions of the finished product in the specified program of the machine and then does its job by finishing one process after another automatically with the extreme level of accuracy and speed.
The operating costs incurred by a CNC equipment are much lower than the traditional lathe costs.
The labour costs can be reduced at a great extent because one operator can operate several.
A CNC device can work for several tasks required to be accomplished in various industries like textiles, power generation, medical, defence, plastic, aerospace, automotive, automobiles etc.
Buying CNC Lathe Machines
Buying CNC lathe can be a big investment and so one cannot afford to buy without knowing some of the things to look for when buying such one. The foremost thing which you need to be sure of while buying it is the quality. A good quality machine can boost your productivity and a low quality can drop your productivity at a great extent. So, you need to be careful about the quality of a CNC lathe and make sure that all the quality parts have been used otherwise it may increase your maintenance costs. Secondly, you need to ensure that you buy CNC lathe for your workshop from a reliable source. Just go through the customer reviews for the manufacturers of it and then decide on a particular supplier who can suggests you the best machinery as per your workshop requirements.
Bottom Line
If you are buying a CNC lathe to make your job easier then that would be a perfect decision for your business but you also need to ensure that the unit you are buying is of high quality so that breaking down of your machinery can be avoided from time to time. In such competitive business environment, it would be always better to choose the best machinery for your workshop which can ensure safety of your laborers and gives accurate and speedy outputs.