Need of Machines in Industries
Today, in every industry there is a need of different devices that allows the manufacturing process easier and faster. There are different tools which are worth using.  you can check out the best  that are made by skilled staffs and distributed across India.
Machine Tools for Various Industries
These are widely used in different industries for processing units. Some of this largely used are Workshop, Sheet Metal, Wood Working, Automobile & Garage , Plastic & Printing, Welding , Food Processing as well as Special Purpose Machines.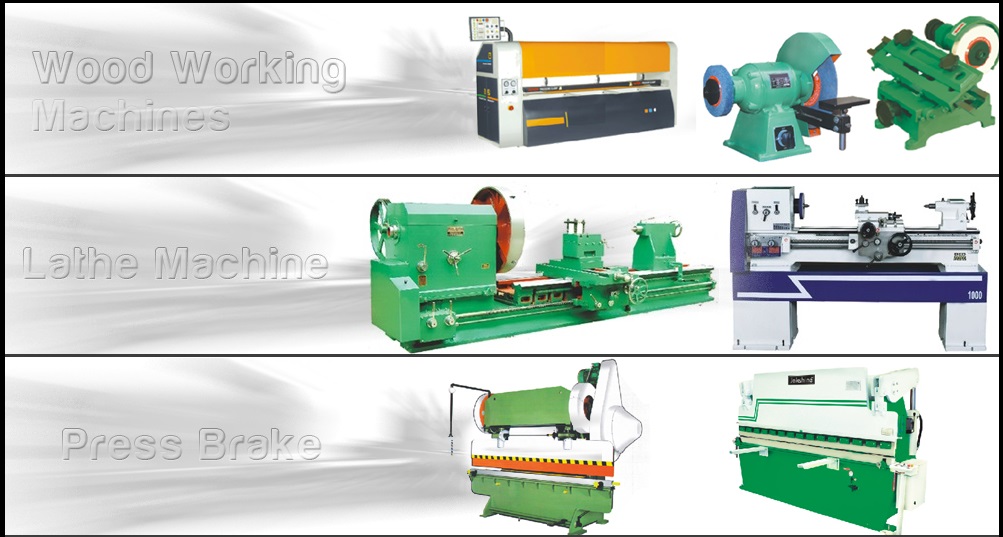 Use of Lathe Machine
There are various types of Lathe that are offered including- v-belt drive, all geared lathe etc.  These devices are designed to perform various manufacturing activities like drilling, cutting, sanding, metal working and glass working. These equipments are distributed to various industries in India. These are also come with various accessories like True Chuck, Independent Chuck, Key Way Attachment etc.
Essential Use of Drill Machine
These are largely used in industries for various cutting purpose.  It comes in different forms like BMT 20-25, Pillar Drill, BMT 13-20H, V Belt Driven Radial Drilling, All Geared Radial Machine etc. Each of these are well designed to give desired result.
Machine Tool for Bending
The Press Brake is mechanically designed which is used in bending sheet, plate and other solid materials. This press brakes are the two types of press brake, offered for industrial needs. We offer all press brake are offered in low cost and are easy to install.  The Hydraulic Press Brakes are made up of quality grade materials and are highly efficient to use.
The Use of Tool Room Machines
You can get different types of tool room equipments like Milling, Universal All Geared Milling, Vertical All Geared Milling Machine, Geared Drive Milling etc.
Machines for Construction
There are also construction equipments specifically designed for constructions. These includes- concrete mixer, hydraulic type mixer, concrete mixer without hopper, half bag concrete mixer, weight batcher, slab trolley with rails etc. These are reliable and efficient to use. These equipments are primarily used for performing various construction related tasks.
Woodworking Machinery for Wooden Work
Woodworking machinery are also offered having different segments to work on. Some of the available device are-  Surface cum thickness planer, Thickness Planer with Auto Mould, Surface Planer with Circular Saw Attachment and Auto Mould.
Conclusion
All these highly mechanized tools put a great impact in industries and construction work. These device certainly bring down the work load and give a great result.